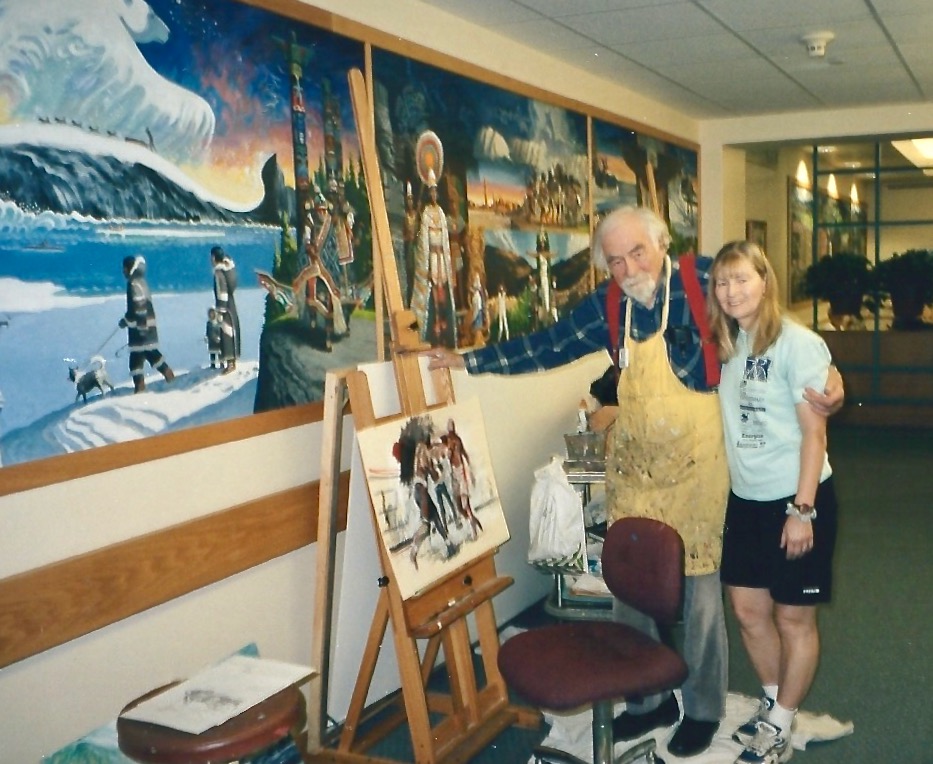 Sol began painting murals for the WPA in 1936, after graduating from the Massachusetts College of Art. Late in life he was the recipient of three Fullbright Fellowships, using them to teach mural painting in Columbia and at The University of Veracruz, Mexico. Prior to that he had a long career in advertising before moving into education, teaching commercial art at Quincy Vocational Technical School, where I first met him. Upon retiring to Vermont he began painting in the Radiation Oncology waiting room as the artist-in-residence at Dartmouth-Hitchcock Medical Center in Lebanon, NH. It was here where he created nine murals, all of which remain on display at DHMC. He touched the lives of patients and gave back to his community and beyond.

My Mentor, Sol by Robin MacDonald-Foley

My youth could be viewed as a series of events, jumbled with emotions, a bit of defiance, and plenty of uncertainty. Who, where, how? What did my future hold? Despite an unsettled home life, I held a steadfast resolve to complete high school and go to college.

I crossed paths with many people as a young adult, many whom I considered my family. In Vocational Technical School, my art teacher was one of those people. He was an artist from the depression-era Works Progress Administration, a public employment program. A tall figure with a broad, bearded smile and commanding voice, Sol Levenson's presence always attracted an audience. He worked a multitude of jobs in his early career and continued painting and working on murals until his death in 2006. He loved to paint historical and political themes; he recalled subjects of his youth and rural life in New England. All of his figures were of ordinary folks, working class men and women he knew so well.

Besides being a great artist, Sol was a practical "nuts and bolts" teacher who had been in our shoes. He did not gloss over the fact that art was not an easy trade and we had a lot to learn before we specialized in any field. Still, going to school was enjoyable and I kept at it, never imagining how much importance this art program would have in shaping who I was as a person.

Sol was a good speaker and listener, especially when it came to engaging with his students. During class, he would pause over our drawing desks, critiquing our work on the spot. A stickler for correct perspective, Sol let us know when to pick up our pencil and make things right. If he told you to use a T-square––you did!

In 11th grade, morning art class began with a lecture, sometimes more than one a day. These were life lectures. He taught us the importance of following through with assignments and understood our struggles. My mom was sick, she was dying of cancer; there was nothing I could do to change my sadness. It was a rough time for me as a teenager, but my friends and my teacher guided me along. I focused on my diploma and promised myself that I would pursue college. My mom made it to my high school graduation, in the rain, with a bouquet of flowers.

Sol, my friend, my colleague, my mentor: You are an incredible person and artist. Your wisdom and advice is taken to heart with my own students today. The joy in teaching art is part of what makes our work so meaningful. It's a way of life and you taught me well. I'm going to be OK. Thank you, Sol, for the person you knew was in me.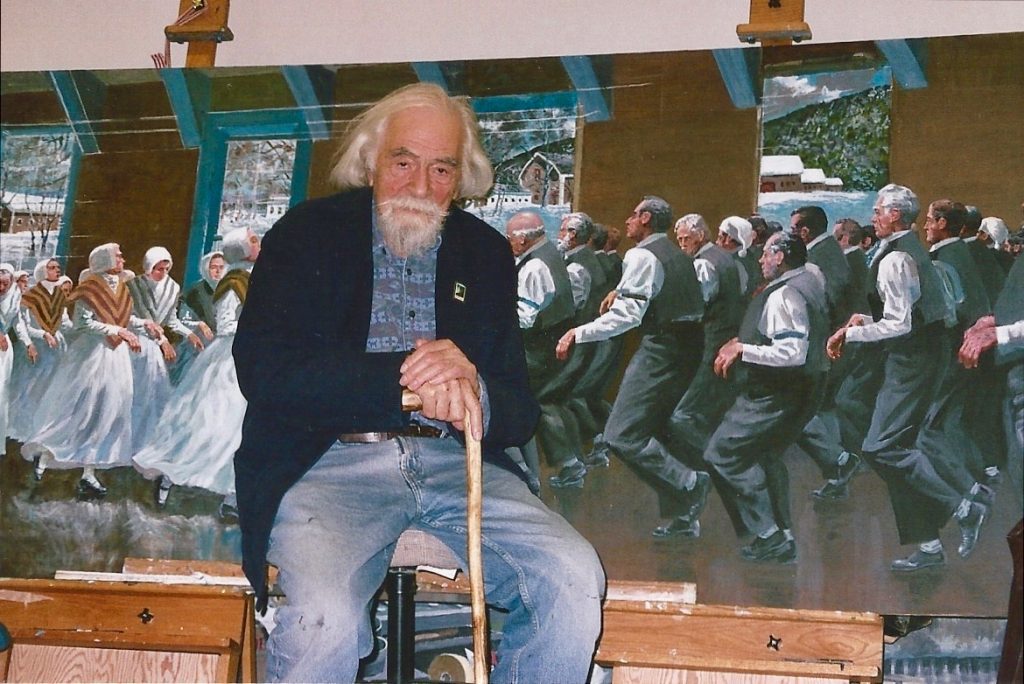 "My Mentor, Sol", an essay on the topic of mentorship, written in the Women's Writing Workshop, Mission Hill, Boston, MA.