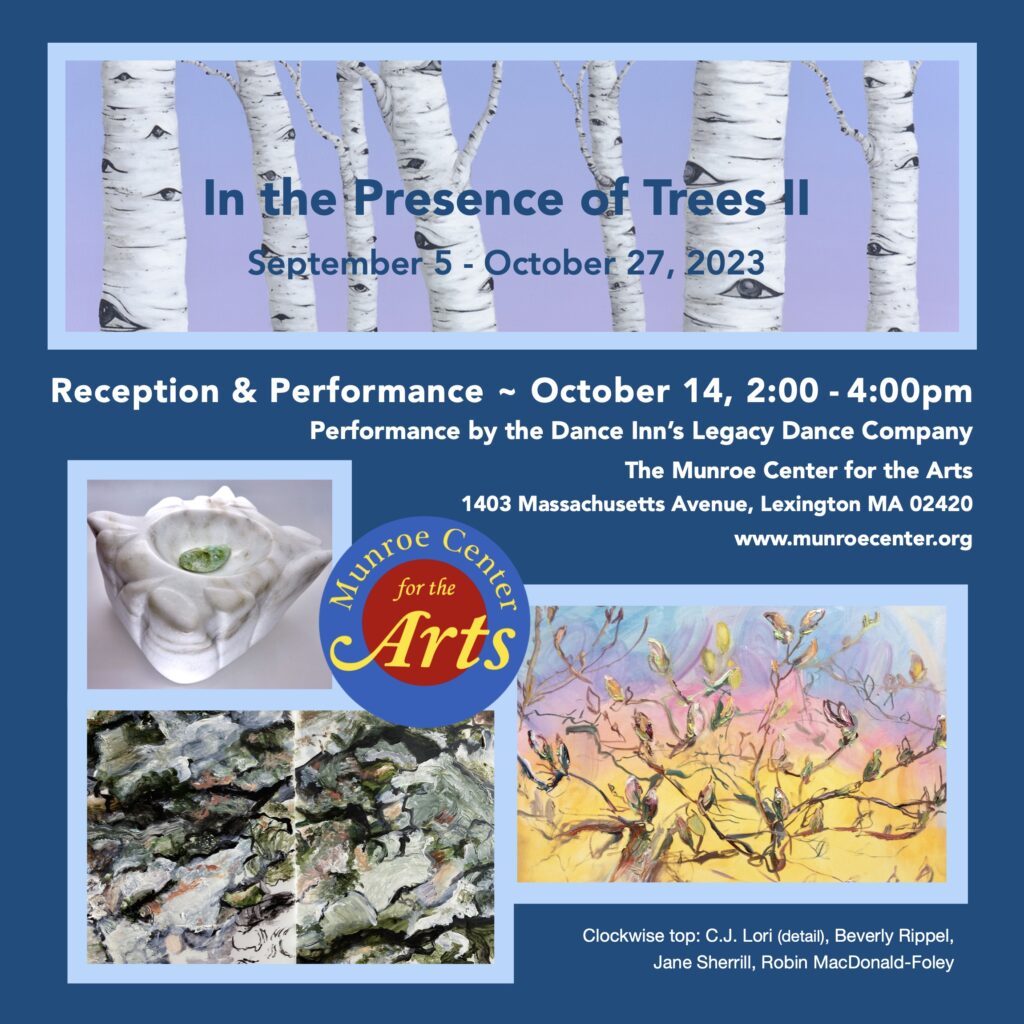 ---
National Prize Show, May 19 – July 7, 2023
Presented at the Kathryn Schultz Gallery and University Place Gallery, Cambridge, Mass.
Juried by Robin Cembalest, former editor of ARTnews.
Sculpture: Forest Fungi, wonderstone, agate, h: 2′′ x w: 7.5′′x d:5.5″ (at Kathryn Schultz Gallery)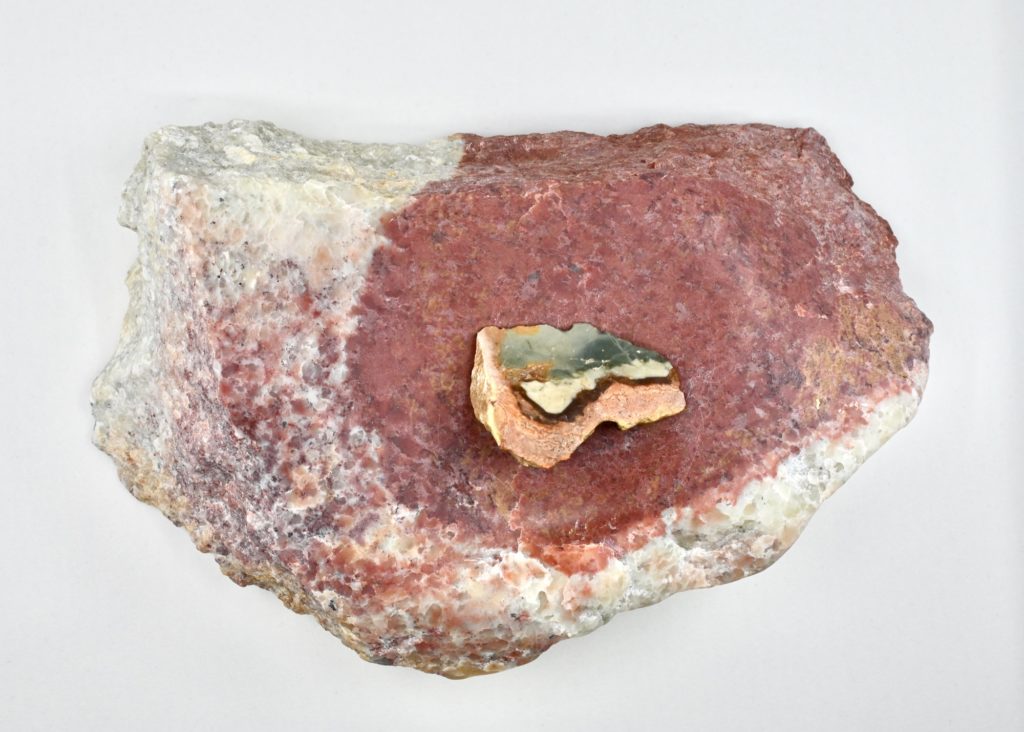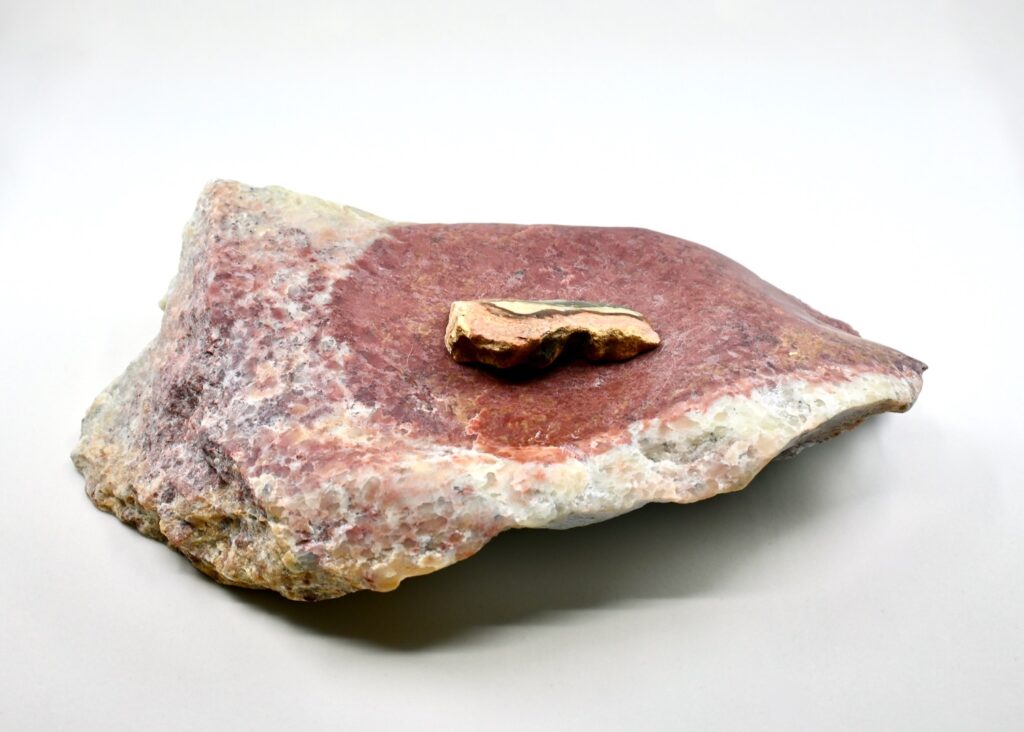 ---
Galatea Fine Art
The Forest Voice
Solo Exhibition, November 4 – 27, 2022
Reception, November 4, 6-8pm
Artist Talk: November 13, 2:00pm
"Inspired by ancestral history, The Forest Voice reflects my journey, communicated through sculptural figures, bowl-like vessels, and woodland photographs. Every leaf, rock, and tree, becomes part of the dialogue. Exploring my family's shared places, those I know and some I've yet to experience, I'm recreating events through the mystery and folklore of the forest. To those who sheltered and foraged, with hope and fortitude, my stories are offerings of love, light, and guidance. May you always find your way." ~Robin MacDonald-Foley
Please check out my work in Artsy by clicking on the link below to see my exhibit.
https://www.galateafineart.com/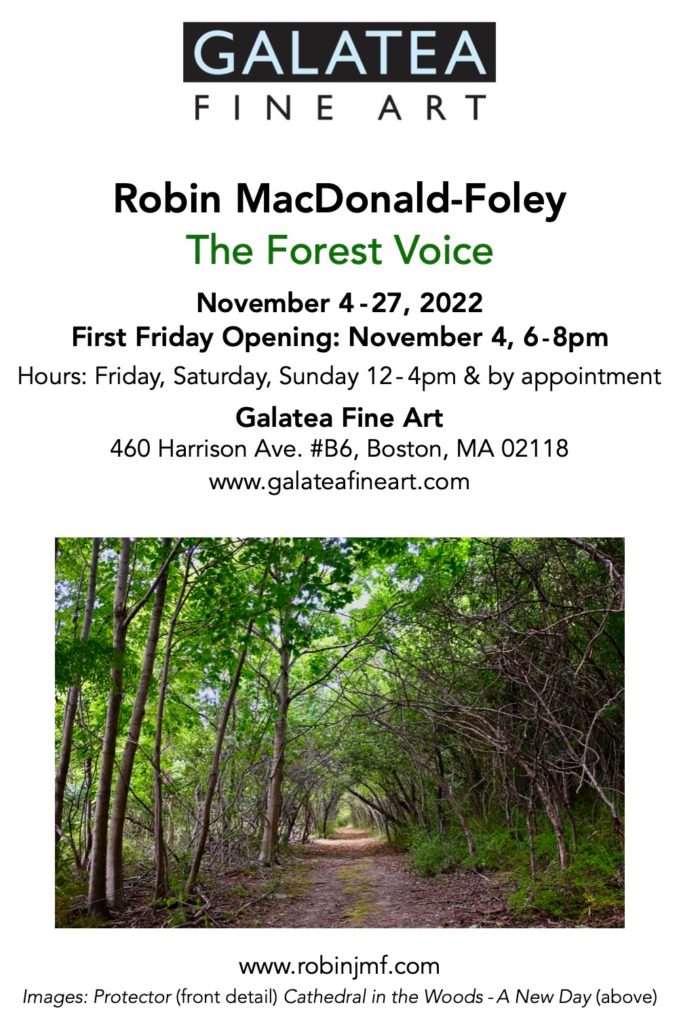 ---
Shared Habitat Earth
Atlantic Wharf Gallery
September 17 – December 10, 2022
290 Congress St, Boston, MA 02210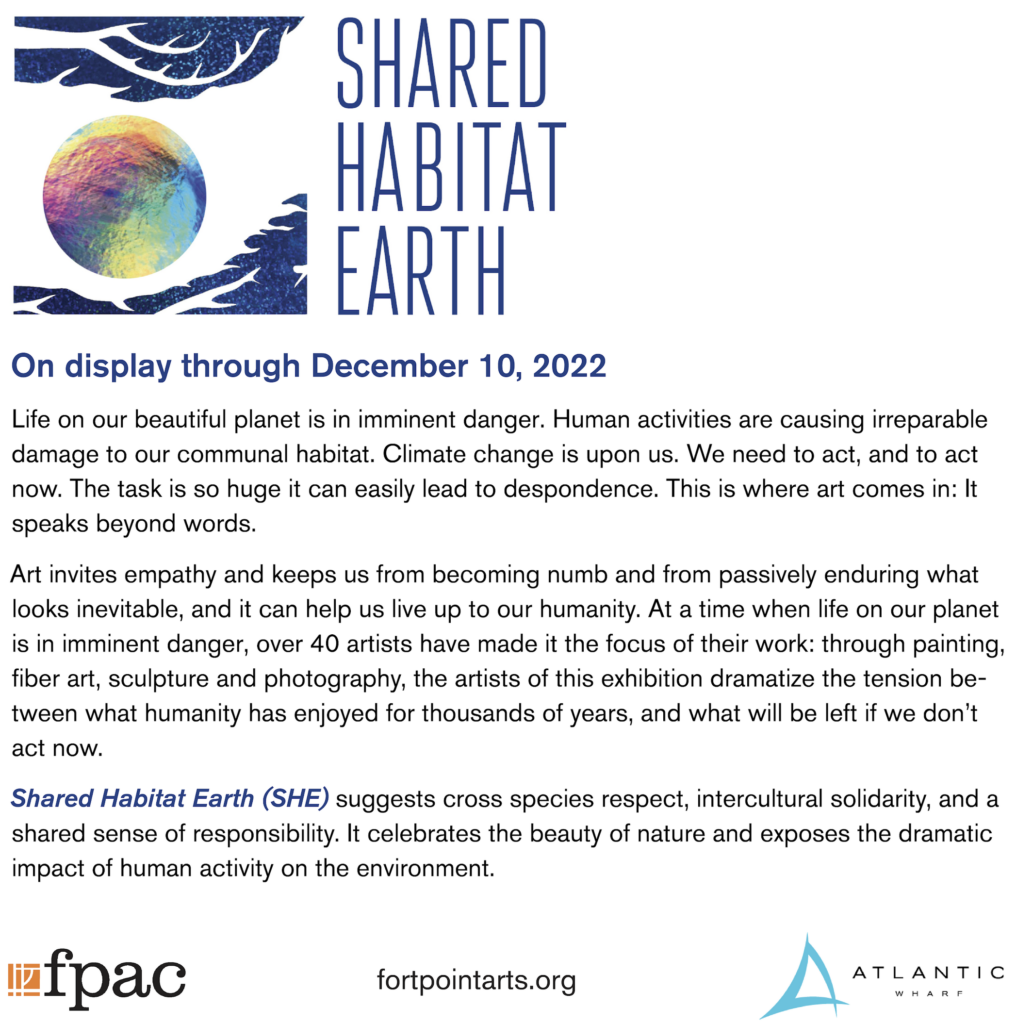 ---

Pandemic: Re-Emergence Visual Art and Poetry Exhibition
Public reception with the artists – Thursday, September 22, 5:30-7:30pm with an introduction to Mission Hill Women's Writing Group
Music performance by pianist and composer, Innocent Okechukwu from 6:00-7:30pm
Gallery: Parker Hill Branch of the Boston Public Library, 1497 Tremont St., Mission Hill, Boston, MA
About my work presented at Atlantic Wharf Gallery and Parker Hill Branch of the Boston Public Library ~
https://robinjmf.com/2022/09/when-trees-cry/
---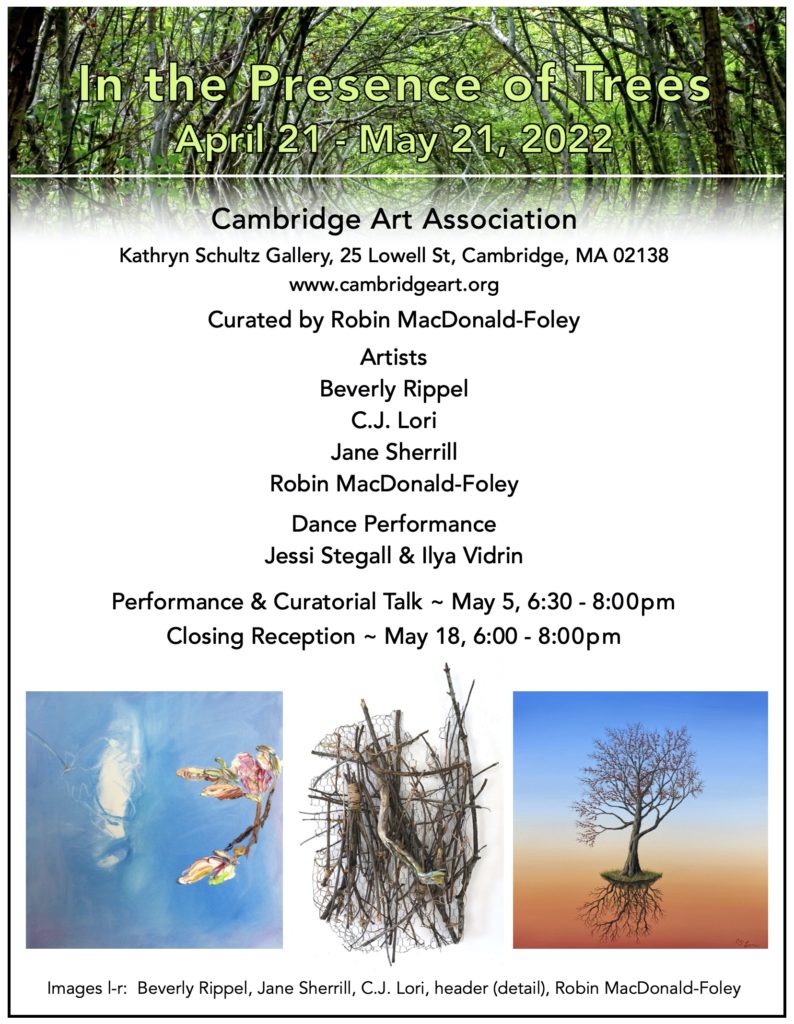 https://www.cambridgeart.org/in-the-presence-of-trees/
---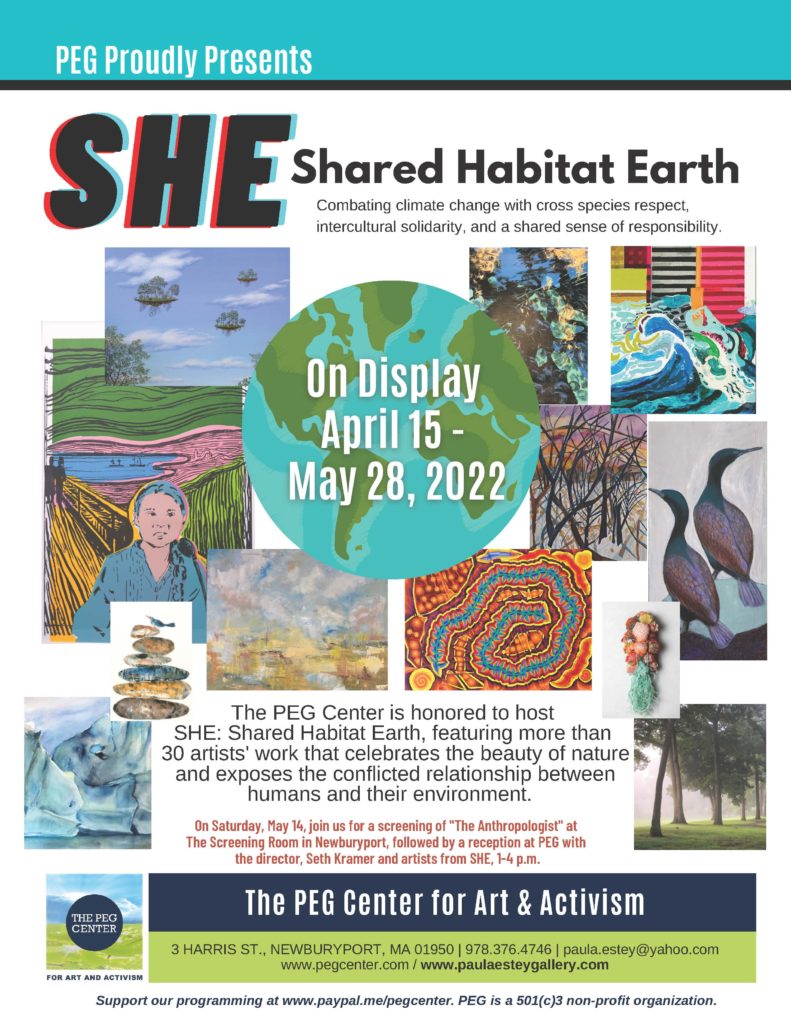 ---
---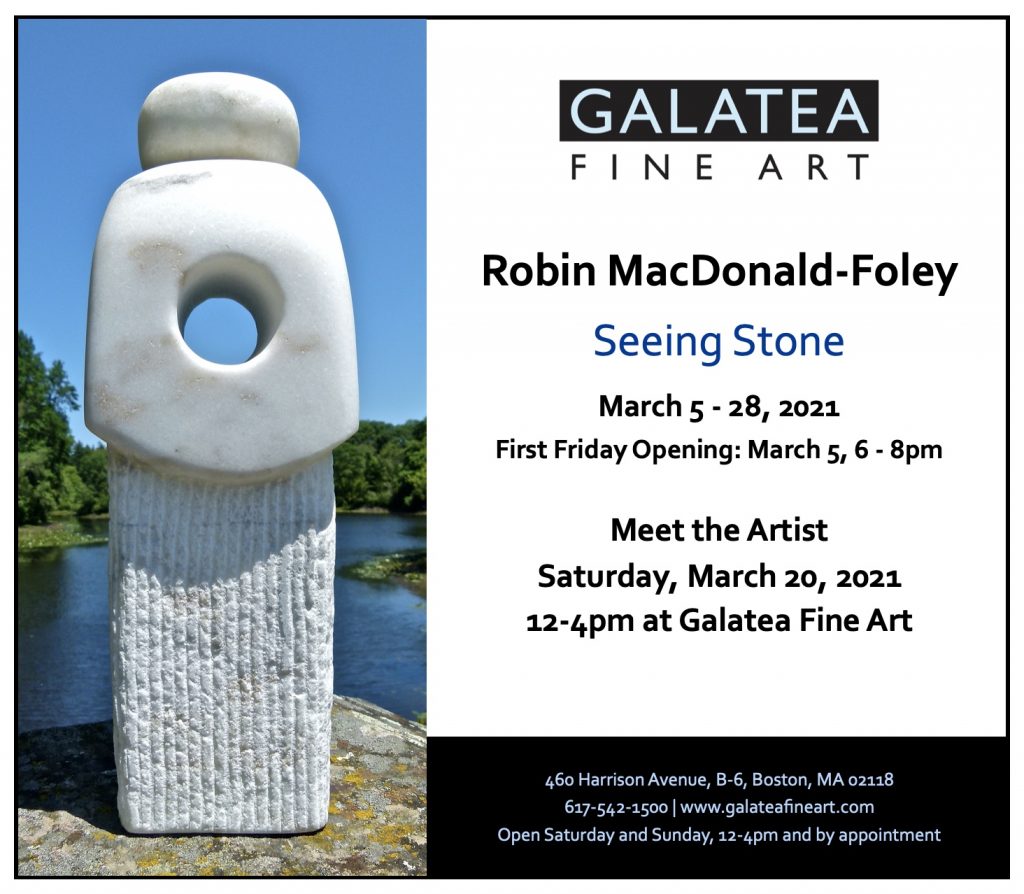 ---
Heroes and Villains, January 8 – 31, 2021
Galatea Fine Art, 460 Harrison Ave, B-6, Boston, MA

A collaboration with student artists from SPOKE (formerly Medicine Wheel)
with Galatea member artists,exploring icons of good or evil as avatars of the Self.
---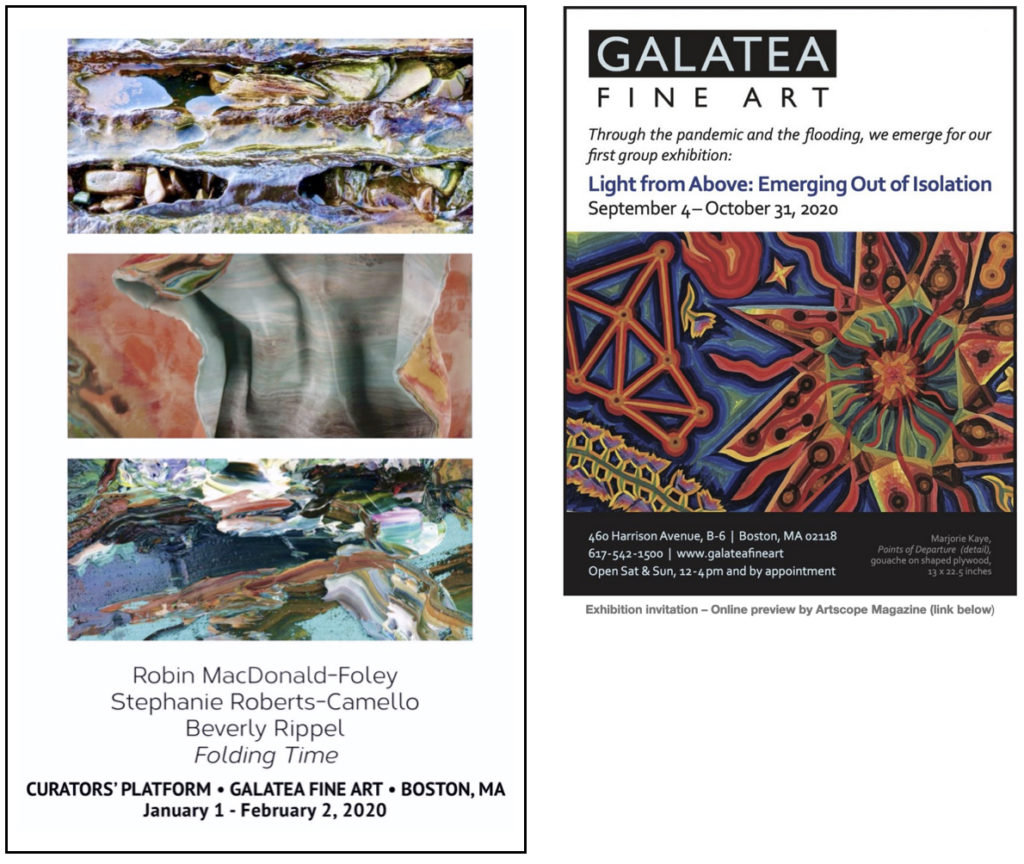 https://artscopemagazine.com/2020/09/galatea-fine-arts-grand-return-light-from-above-emerging-out-of-isolation
---
"Boston Harbor" Juried Photography Exhibit
Hunt's Photo & Video, Melrose, MA
Opening Reception: January 11, 2020, 3:00 – 5:00pm
"Untold" Juried Photography Exhibit
Morini Gallery at MMAS, Mansfield, MA
Exhibition dates: January 17 – March 22, 2020
Opening Reception: January 18, 2020, 5:00 – 7:00pm

---
Boston Harbor Islands 2019 Artist in Residence
---
https://www.bostonharbornow.org/recreation/
https://www.baystatebanner.com/2019/07/24/artists-interpret-harbor-islands-history/
---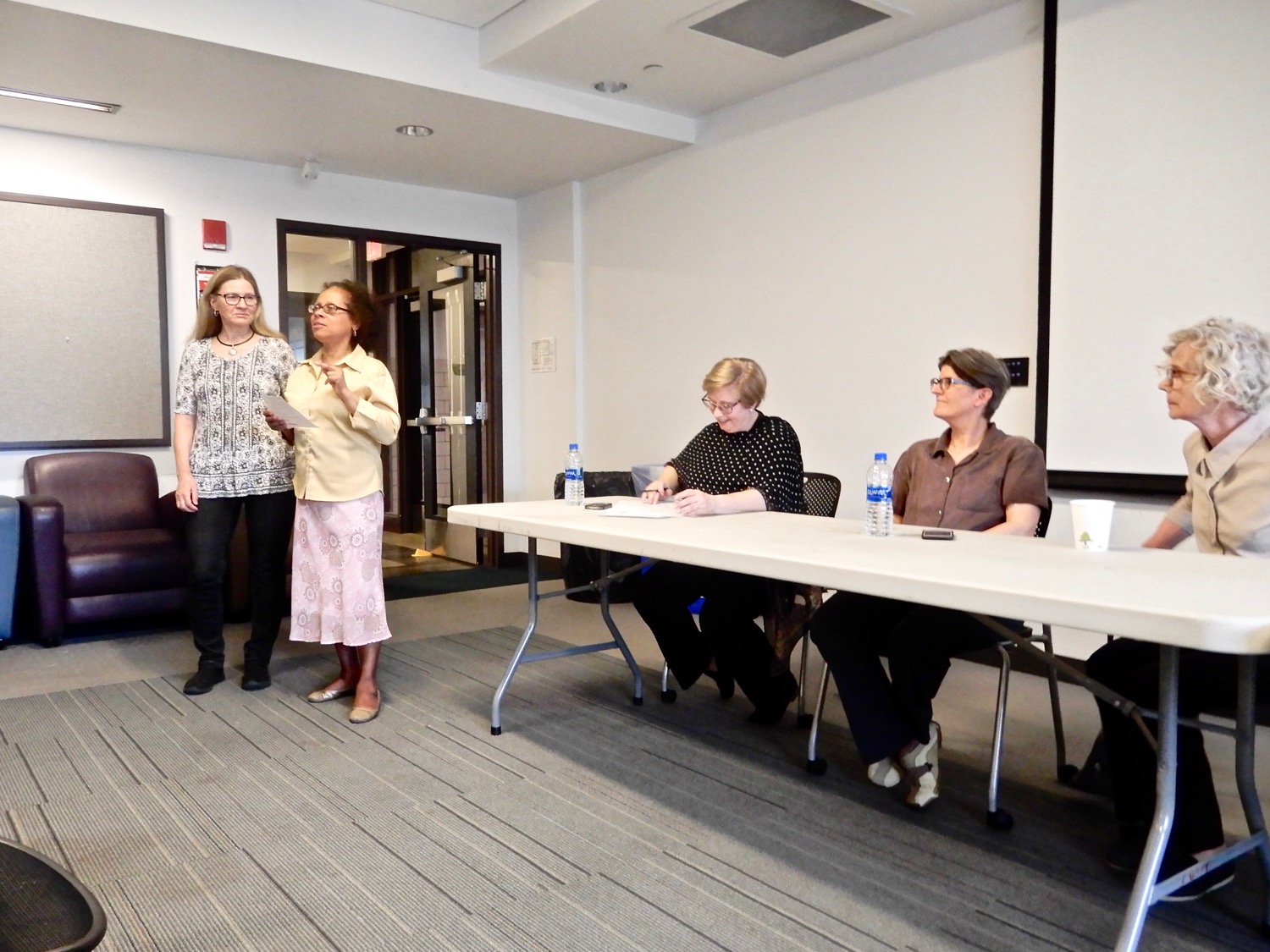 Mission Hill Artists Collective receive grant award. Lydia Pena and I accepting the award.2019 Grant Award recipient: Wednesday, June 5, 2019, Mission Hill / Fenway Neighborhood Trust Grant Awards were given out to organizations in Mission Hill and Fenway. The Mission Hill Artists Collective received funding for a landscape painting workshop and pop-up art shows. I'm thrilled to be teaching the landscape painting workshop this fall. Thankful for the support through MHFNT Grant. So many present to receive their awards. A great night!
---
Reception and reading to celebrate the publication of ~ From Our Notebooks: Essays, Stories and Reflections: Volume 4, at Parker Hill Branch Library, May 2019.
---
Boston Harbor Now presents the 2018 Boston Harbor & Island Photo Contest Gallery Reception. Twenty featured images from the 2018 photo contest are on display through mid February at Hunt's Photo & Video, Melrose. Reception January 12, 2019 from 3-5pm.
Featured works are also on display through mid February at the Moakley Courthouse – Boston's waterfront Seaport District on Fan Pier.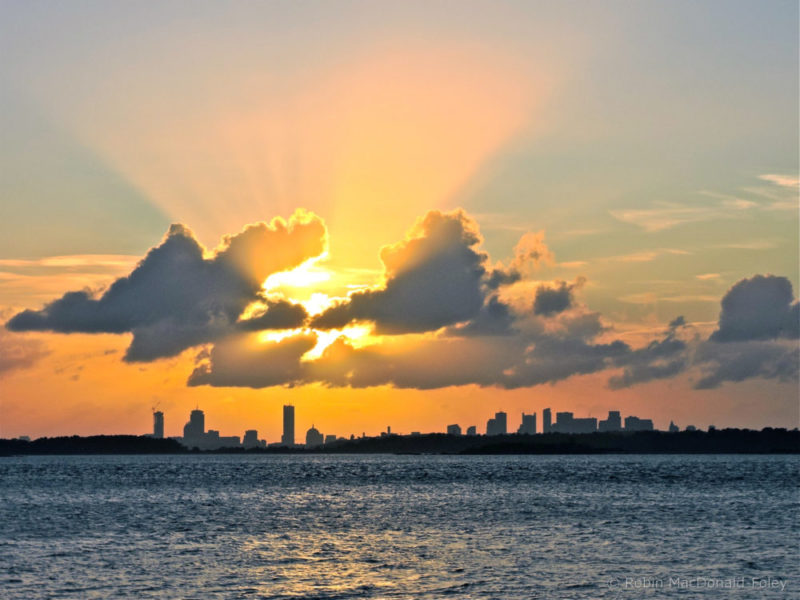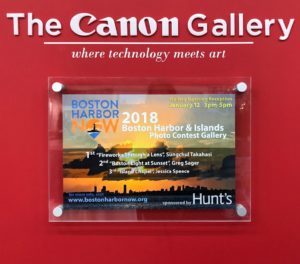 My photo: "East Head Sunset", 2018, Peddocks Island ~ Hunt's Canon Gallery.
---

---
Boston Voyager interview, September 2018
---
Healing + Art Show, Mission Hill Artists Collective and Mission Hill Health Movement
June 14 – July 9, 2018. Events and reception, June 14, 6-8pm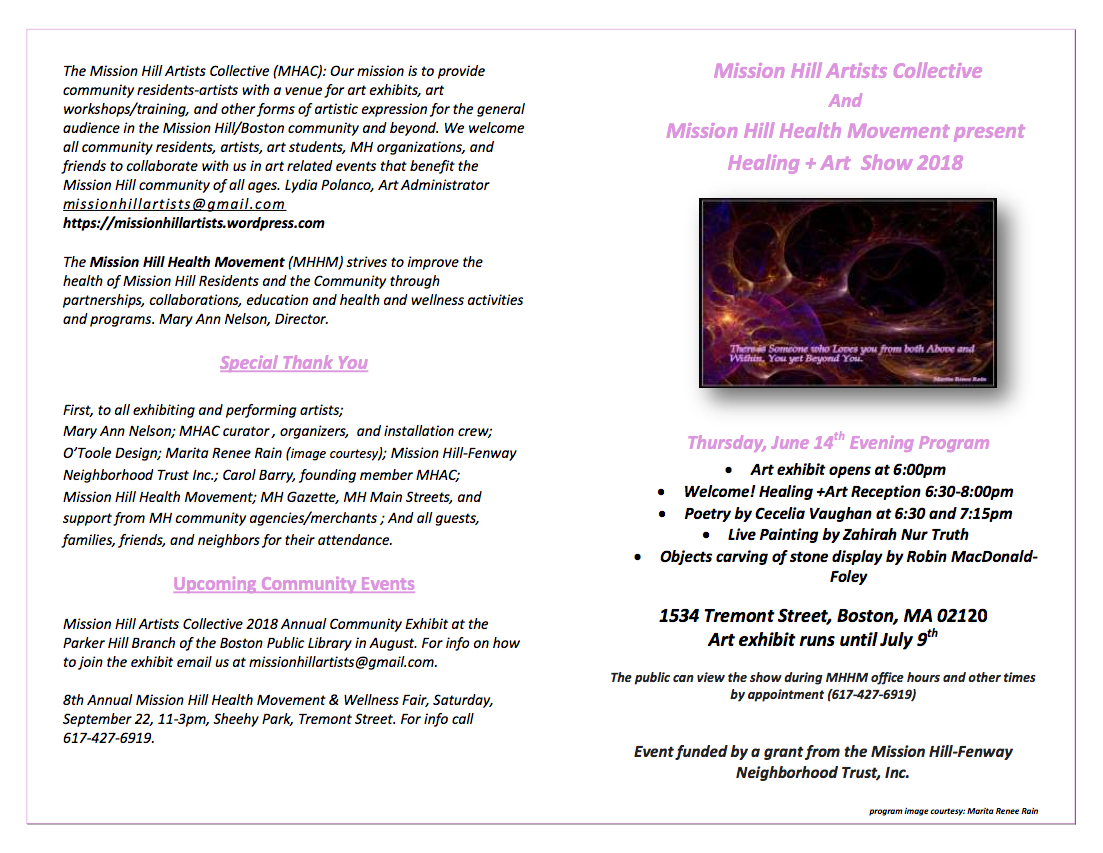 ---
Line A National Exhibition, Attleboro Arts Museum, Attleboro, Mass. Juried by Kelly Bennett, Artist Fellowships Program Officer/Exhibitions Curator for the Massachusetts Cultural Council.
June 15 – July 15, 2017
Line at Attleboro Arts Museum. Video by DoubleACS TV 15 on opening night