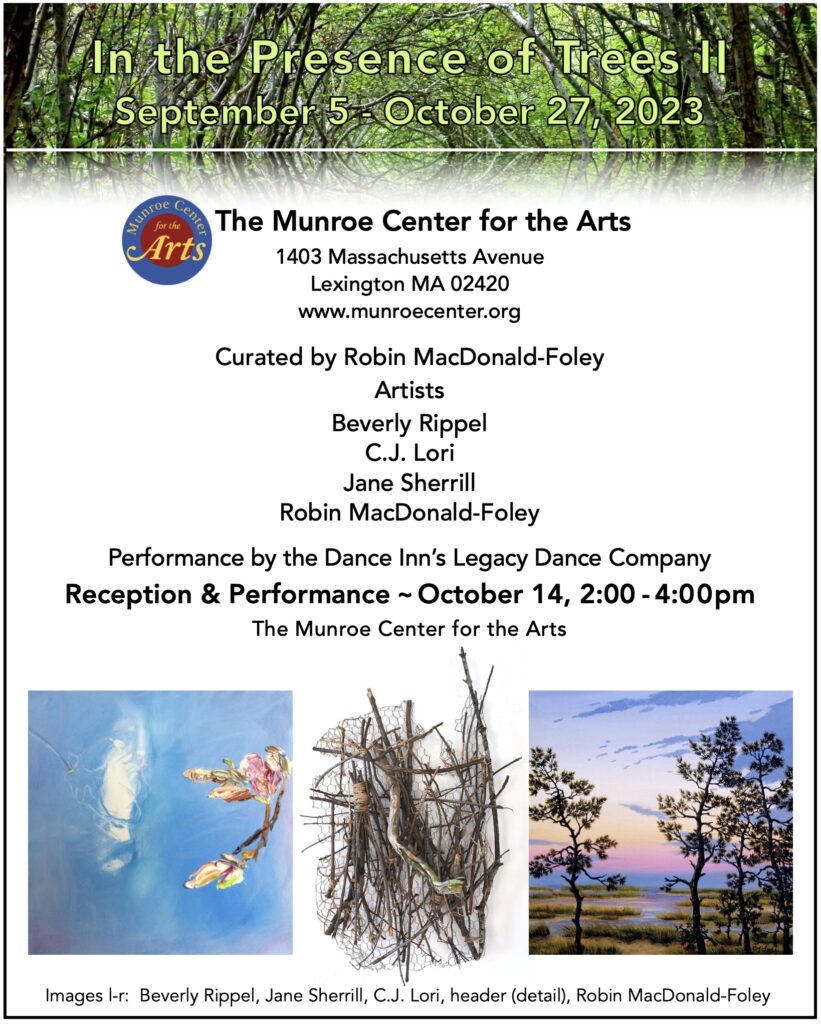 Curated by Robin MacDonald-Foley, "In the Presence of Trees" personalizes a journey into our relationships with trees through the artists' visions. The collaboration connects individual perspectives through painting, mixed media, photography, and performance, in recreated, real, and imagined tree forms.



In the Presence of Trees
Cambridge Art Association
Kathryn Schultz Gallery, Cambridge, Mass.
April 21 – May 21, 2022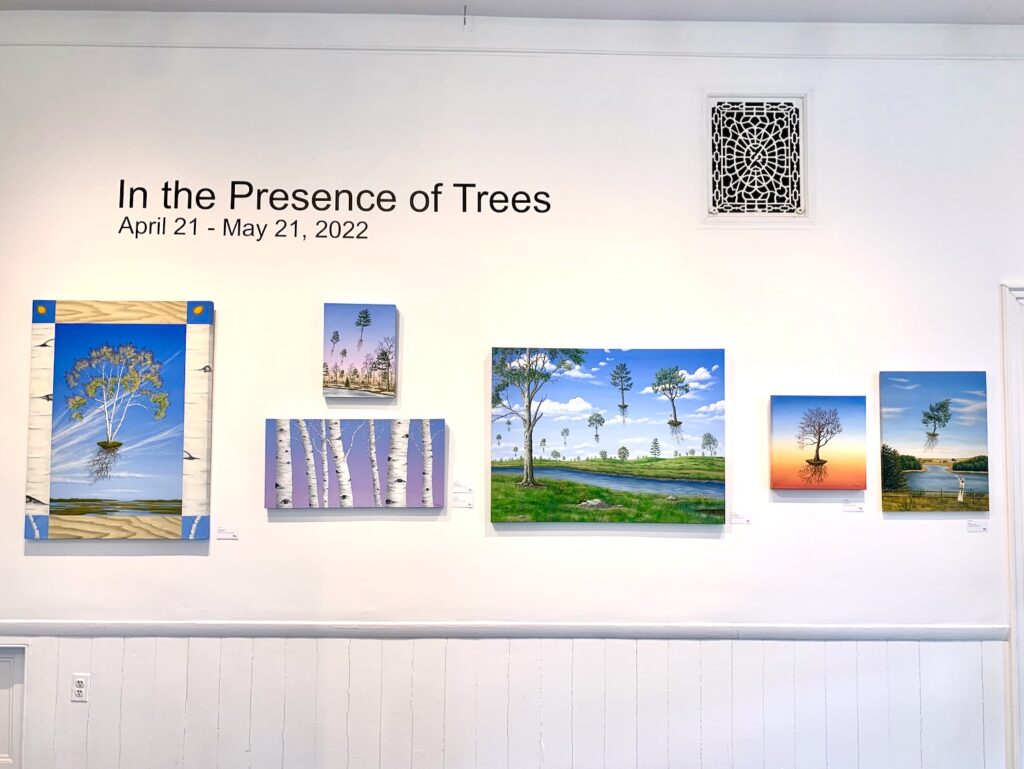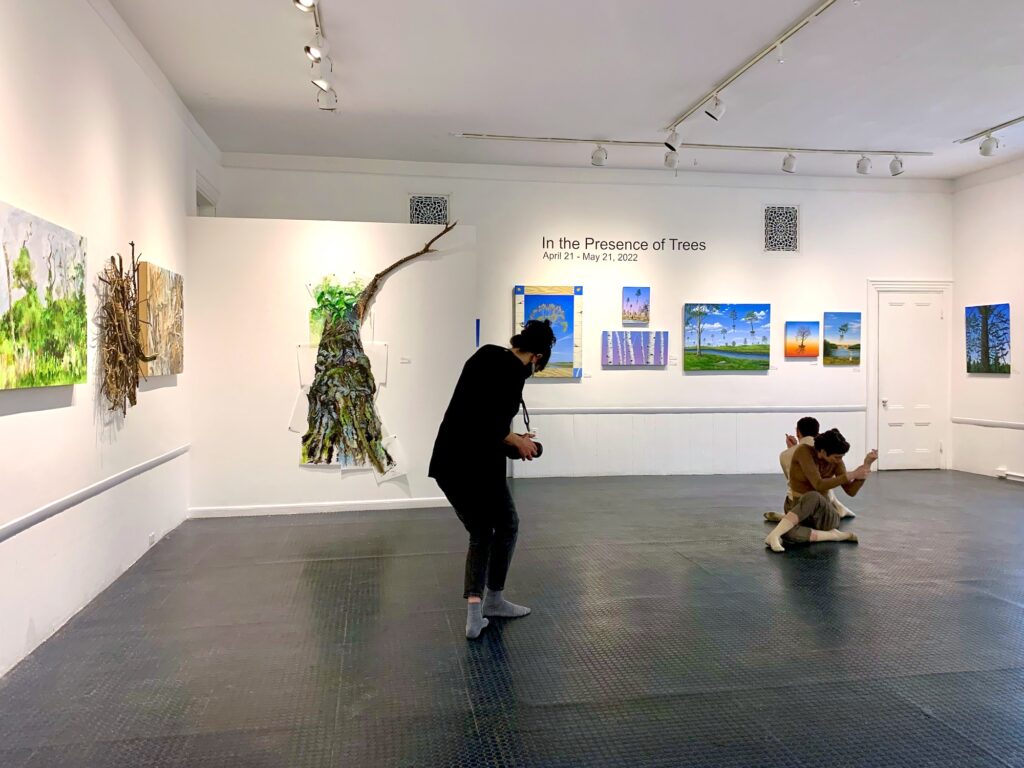 Choreography by Jessi Stegall. Performed by Ilya Vidrin and Jessi Stegall. Filmed by Sue Murad. Produced by Stone Sky Studio and Cambridge Art Association. Visual art by Beverly Rippel, C.J. Lori, Jane Sherrill, Robin MacDonald-Foley.
Bridging together these art forms through modern sculptural-like movements, Stegall and Vidrin personify the life of trees, opening our senses to new ways of seeing and feeling art, as it unfolds in present time.