Living on the edge
away for a time
surrounded
by the wonder
of it all.
~ Robin

"In my photograph, is a place I have been many times and I have never seen the same image twice. I never tire of the ocean and our city in the skyline. It's anticipated that something magical will happen and often does. I love this one because the beams of light are coming straight in my path. The ocean, rocks, calm of the sun setting…nature is truly genuine in the way it appears to us…" -Robin
Glory Upon Awakening…"Still I Rise"
, photograph presented in The Galatea OnLine Gallery, July 1, 2020, 14th Edition, Curated by Marjorie Kaye with excerpts from the poetry of Maya Angelou.
Boston Harbor Islands National Park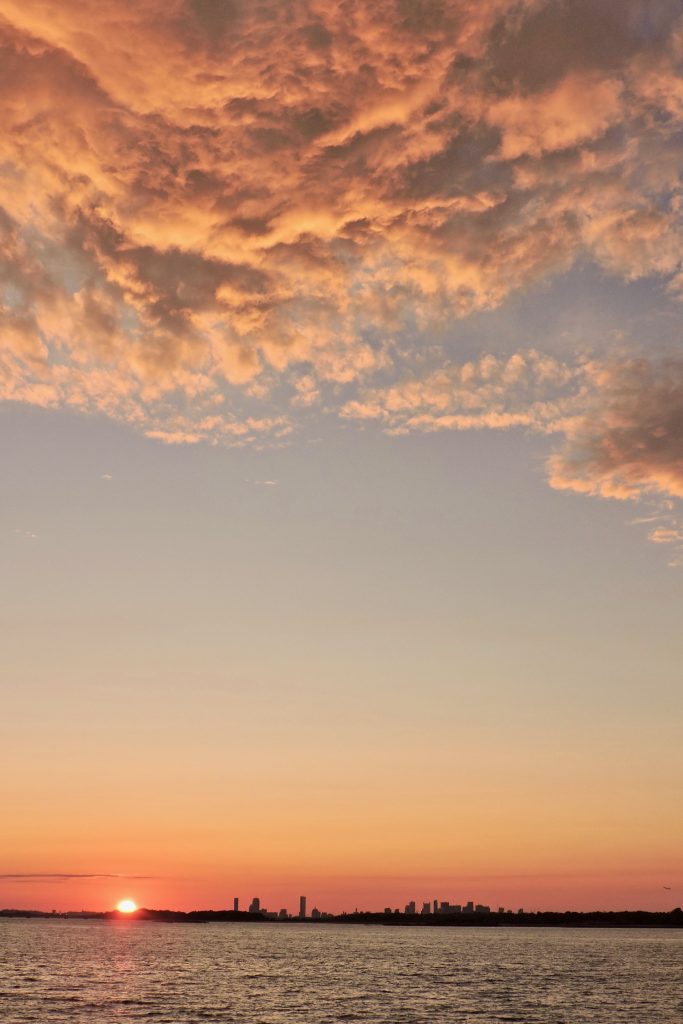 ---
A Photographic Journey, Peddocks Island,
Flynn Gallery at Mission Park, Boston, MA, 2018
Island Bicycle
Path to Village
Cottage in Nature
White Chapel
Drifting
Fort Andrews
The Lisk Boat
Pink Cottage
Clothesline
Cottage Kitchen
West Head – City View
Lone Deer in Nature
Cathedral in the Woods
Salt Marsh
---
A brief history of island life–early years: Peddocks Island
---
Georges Island
The Fort Series (selections #1-10) Fort Warren, Georges Island, Boston Harbor, MA










---
Channel Islands National Park, California
Santa Cruz Island
Santa Cruz Gallery and brief history
Anacapa Island