Summer is fleeting. How wonderful to feel its warmth and get away to special places that are both fun and inspiring. Recently I took a walk down memory lane (again) only this time by ferry. Eventually I'll write a good bit on the subject. For now…take a glimpse of another world just beyond the Boston skyline. Enjoy!
Home at Green Cottage, early years on Peddocks Island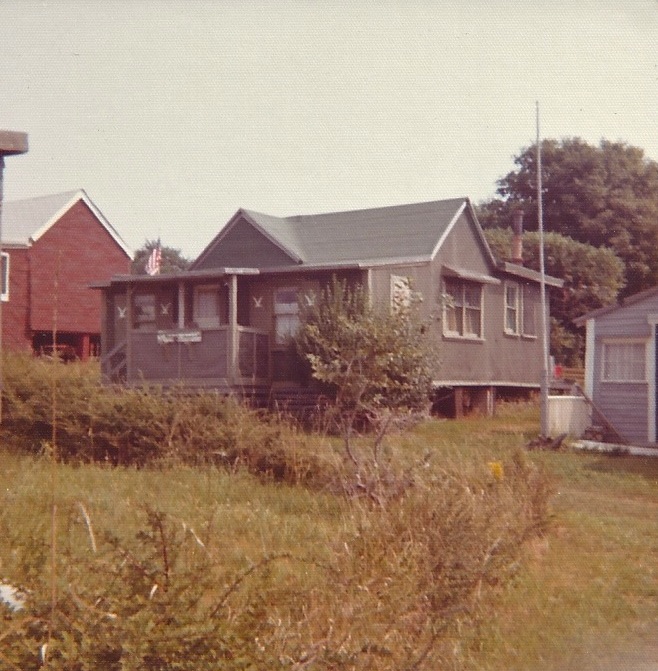 I have long loved the very thought of being surrounded by water. I grew up on a peninsular and spent my childhood boating with my family in the Quincy Bay area of Boston Harbor, Massachusetts. We explored all of the islands back then, freely moving about from one to another, enjoying the land as was. Peddocks and Sheep Island were places we spent summers. It was a simple, rugged lifestyle, in a crude cottage with no electricity, no vehicles, no running water. We had a well and an outhouse, dug a lot of clams, and ate various seafood we caught and plenty of native fruits and berries. We were a community of islanders who celebrated summer holidays, built rafts and had spectacular bonfires. Sunday mornings we walked to the East Head section of the island for service in the simple white wooden chapel. After the service we kids often got into some mischief exploring the old fortifications of Peddocks at Fort Andrews. We ran along making up our own war stories then stuffed our pockets full of apples and peaches and picked the plumpest blackberries we could find for breakfast.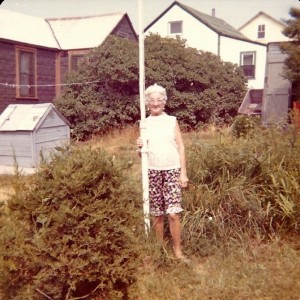 Mabel Pinto was the
Mayor of the village
The beauty of being in nature and away from mainland for a time is what has always attracted me to island life. I find it refreshing to visit them whenever possible. A place to find peace and forget the worries of the day. It is just you among nature–land and water. The beloved island I have known for so many years is still beautiful and vibrant even though some cottages have been lost to time, their owners passed on, while others have been inherited by their children, now grown. No one really knows what the future will bring. For now time stands still. I'm welcomed with embrace and left fulfilled. Each time I walk down the lane, it's like going home.
Once an islander, always an islander…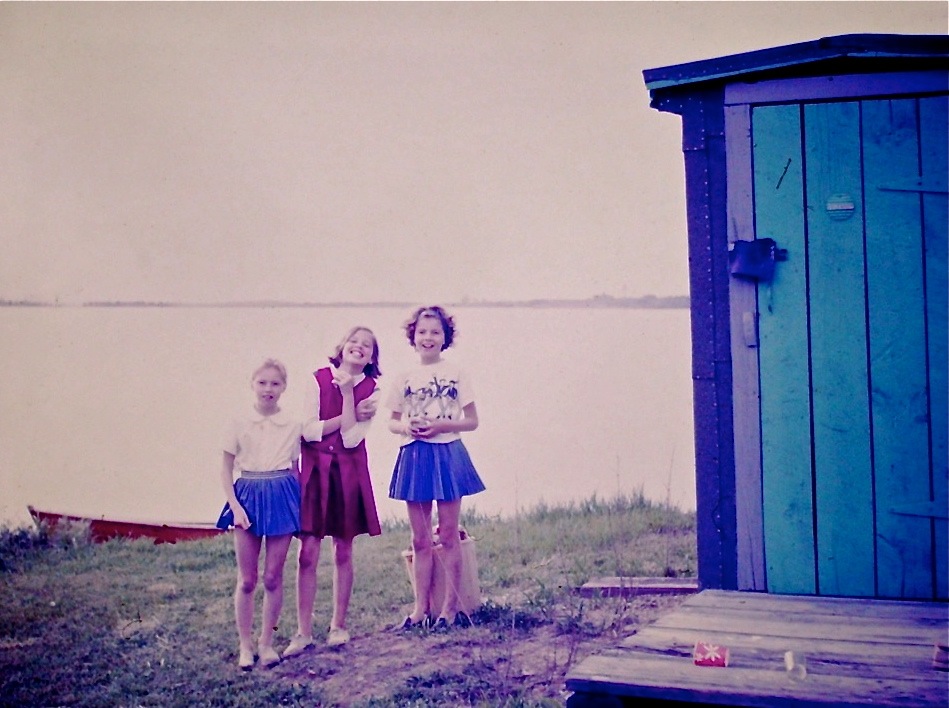 Peddocks Islanders, l-r Robin, Monica, Kathy