Quilting the Islands Together
2019 Boston Harbor Now, Artist in Residence, Boston Harbor Islands public project.

https://www.bostonharbornow.org/recreation/
https://robinjmf.com/2020/10/a-conversation-with-nature
















---
Interpreting Community Through Collage
2016, Collage workshop and exhibit, Parker Hill Branch Library

https://robinjmf.com/2016/06/collage-workshop/


Artist at ArtBike, Wake Up the Earth Festival 2001, 2003 editions. Exhibits and auction of rideable art-embellished bicycles to benefit the youth training center at Bikes Not Bombs of Roxbury, MA. Events were held at various sites in the Boston area.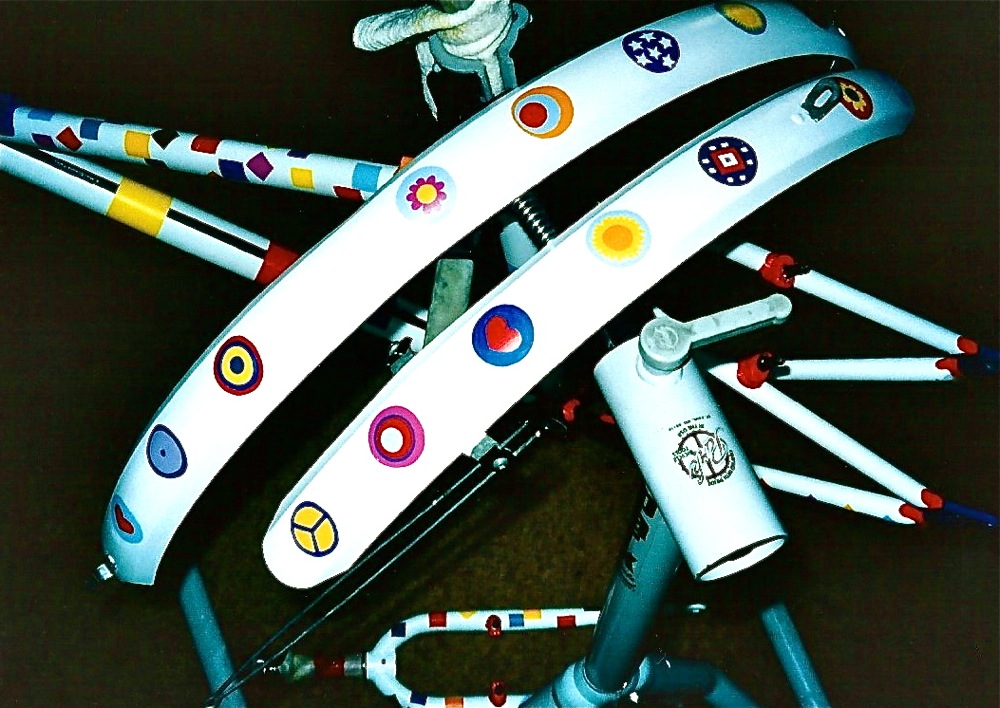 2003 Harmony ArtBike
The focus of Harmony is pure abstraction, utilizing the essentials of form and color as its main design component. The simple geometric shapes are inspired by the early Twentieth century Dutch movement, De Stijl, (The Style) whose philosophy envisioned a universal style uniting art and environment as one. By using fundamental elements, The Style sought its own language, one that would reflect spiritual and worldly purity where an ideal harmony could be reached. By using simple non-objective design, Harmony is meant to mirror this dynamic blend of interrelationships.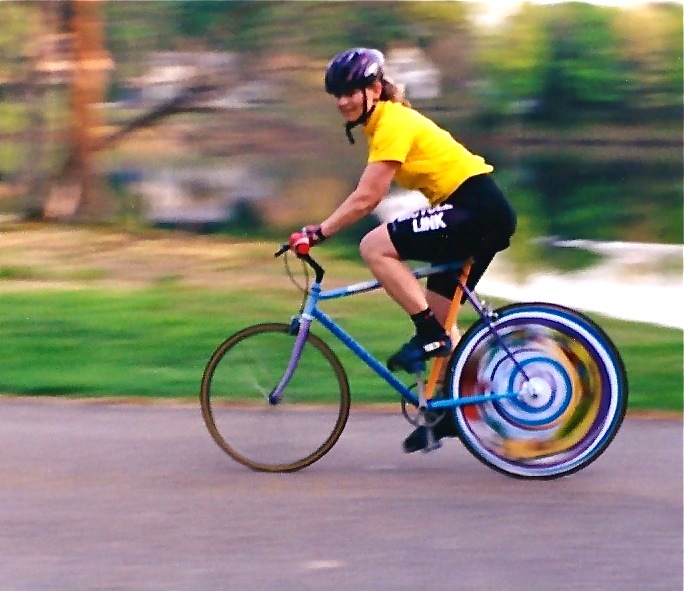 2001 BikeScape ArtBike
The concept for this Artbike developed while riding my bicycle. Capturing the moving interactive part of the rider's life, Bikescape depicts a theme of landscape, motion, and colorful seasonal change. Its rear disk wheel centerpiece exists as both a static painting and kinetic sculpture, highlighting communal spirit when at rest, and global energy when revolving. Bikescape projects our environment in a medley of motion, like the passing of time and seasons, ever changing.