Rockport is a beautiful coastal town located at the tip of Cape Ann in Essex County, Massachusetts. People travel from all over the world to visit this quaint village nestled directly on the Atlantic Ocean, its streets lined with its eye-catching shops and colorful flower boxes. The popular Bearskin Neck peninsula is always a buzz of activity during the warmer months. Known as one of the best places for seafood, the catches are daily and the lobster is plentiful and delicious. The fishing village's harbor has always been a mecca for artists with its picturesque views and beachside rentals. It's no wonder I love being here, a place my family has been drawn to for decades.
The Shalin Liu Performance Center 2018 Summer Gala, "A New Orleans Evening in the French Quarter". On this night we just happened to be passing by when the concert suddenly spilled out into the street. We got swept up with the musicians and elegantly dressed party-goers heading uptown where the Gala continued into the evening. A cool chance moment!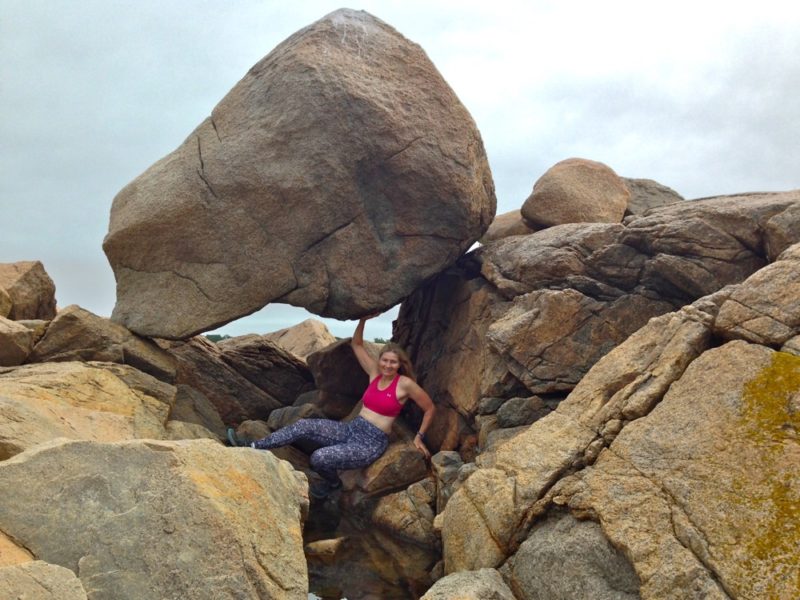 If I have to choose a favorite spot during my visits, it would be the Headlands. It's just a short walk from Dock Square in the center of Rockport. When we were kids, we referred to this area as 'Blueberry Hill', a place of great adventure (then and now) but these days more so a place of peace and solitude. As you head up Atlantic Avenue, you will come to a sign that reads: "Way to Headlands". Follow this narrow walking path to the overlook. Here you will be welcomed by granite benches offering seating with panoramic ocean views, dotted by fishing boats in the harbor to your left, and a good take of the whole town and beyond. It's a great place for people of all ages and a perfect hangout spot to paint, photograph, write, or just daydream. I'm probably a little too comfortable traversing the large glacial boulders below, but water and rock formations have always been an interest and often the subject matter in my artwork.
Taking time for the sights and sounds of crashing surf, rocks, and seagulls noisily hovering overhead is all music for my soul and truly part of my creative process. Until the next time, enjoy my little slice of paradise. Hope you get to visit!