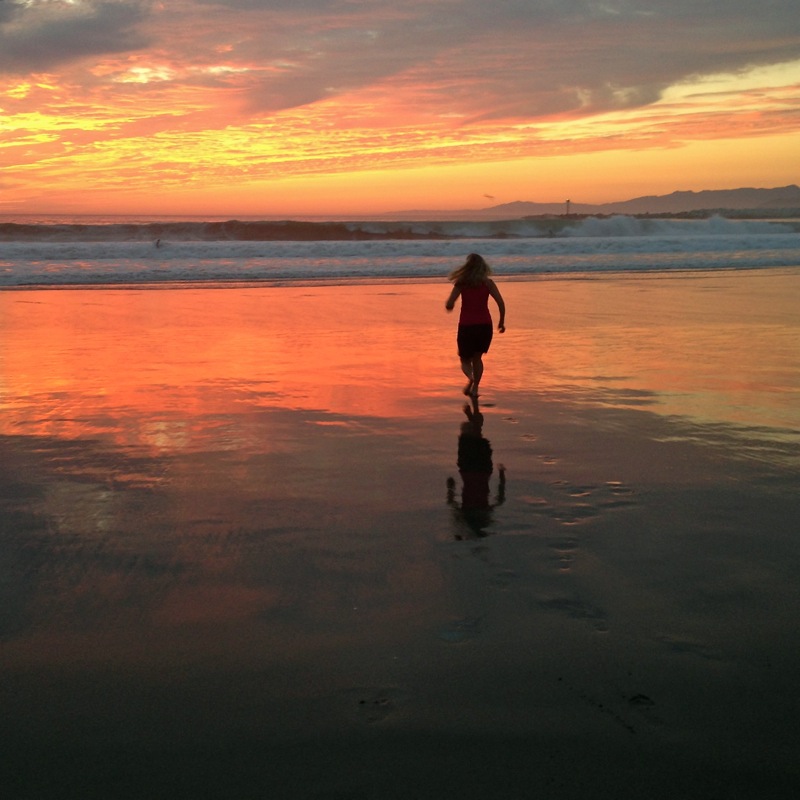 The East and West coast are both home to me: decades of memories, etched in mind as we meet, some three thousand miles between us. "Good day Pacific, what do you bring me?" Perhaps it's just wind in my face, a dose of salty air, and moist sand under my feet. But the waves are wild today. Perfect! Edge closer to me now until you rush my feet. Beach-goers settle in, their silhouetted figures standing out against bright day sky. There is laughter among the young and old. It makes me smile.
Sometimes I view you by bicycle, pedaling along, up and down your coastline. Everything's a whir, miles of unending horizon dotted with buoys, boats and distant islands. Patterns and shadows create abstractions along the way, taking shape as painted canvas.
I revel in the brilliance of your sunsets on warm summer nights. The mesmerizing cry of a gull overhead is part of the chorus–sights and sounds drift through my mind like fragments on the beach, caught up in the ebb and flow of life. I'm pulled in, splashed about, then lulled by the silence of night.
"West coast, you are bigger than life, echoing a journey across miles to my roots on the East. I've grown so fond of you both. But now the family no longer lives on your coast. I must go with a promise to visit your shores again." I'll keep hold of the memories, always. Until then… as my flight approaches Boston, I quietly greet you East Coast, from my window seat…"Hey sweet Atlantic, I'm home now!"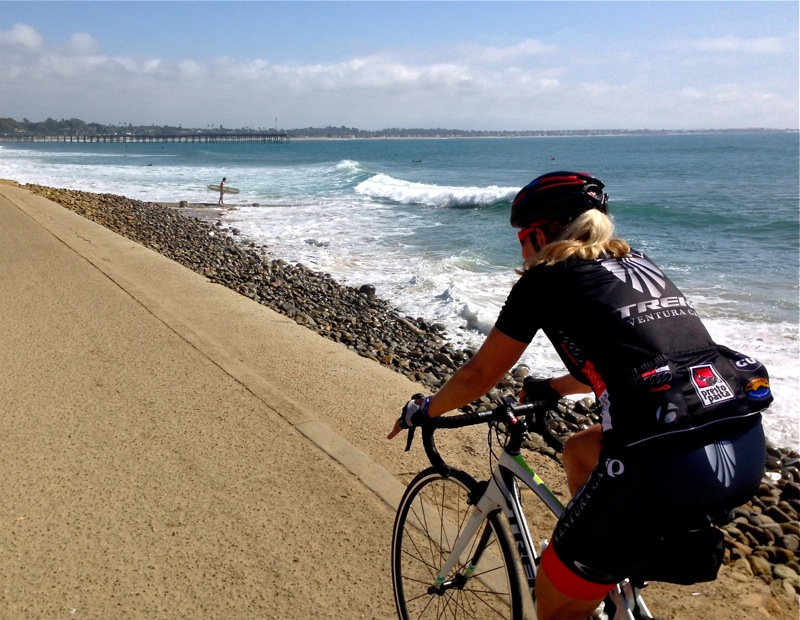 © Robin MacDonald-Foley
"From our Notebooks" by the Women's Writing Workshop
'till the next time… xo Robin