It's now the end of August, but I'm feeling no part of summer's waning days. Plenty of time to dwell inside during the cold season I figure, "live for every opportunity and follow your passions–go now!"  This has been my motto for a season that has been full of adventure and inspiration. And I don't see the dust settling any time soon…
I'm an optimist at heart; one who seeks the bright spot on the high road of life. I also crave solitude, especially for art thought. But it's people I find that truly make life so interesting and fun. Decades of cherished memories and stories, times of laughter and sorrow–listen and learn. Ask while you have the chance. Myself, a reveler of past and present, am one of the folks now swapping those stories "remember when".. Meanwhile, piecing it all together has been the amazing part of  the process. I'm pretty sure this island story is going to carry on for generations to come — in one form or another.

Labor Day Festivities began with a costume parade down the lane and out to Pratt Field  for games, contests,  food and a spectacular raffle prize table. These three photos are from my family archives ~ 1960s.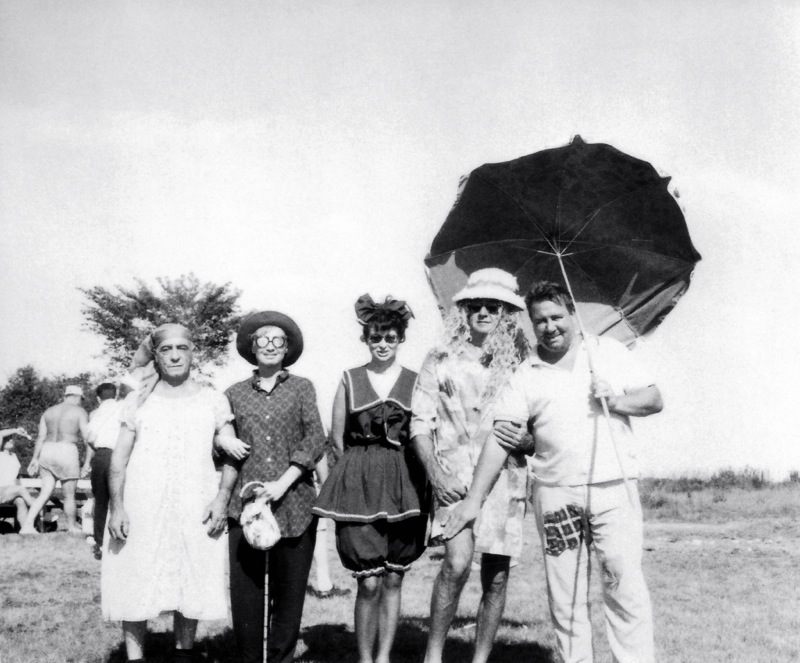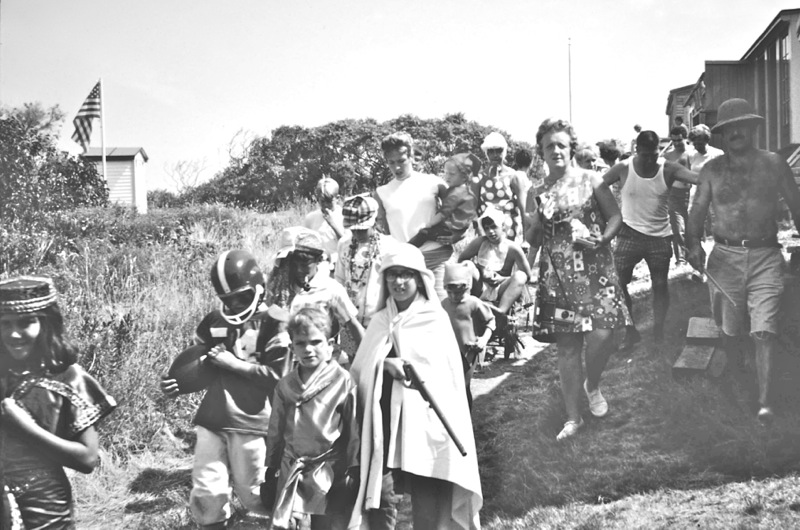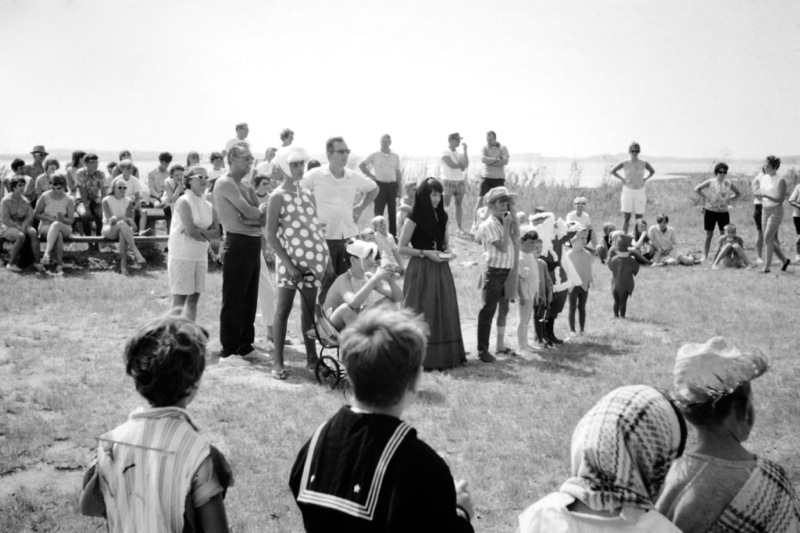 Labor Day Festivities 2014, still held at Pratt Field. It's the most celebrated day of the season and so much fun. Games, plenty to eat and the famous raffle prize table carry on the tradition.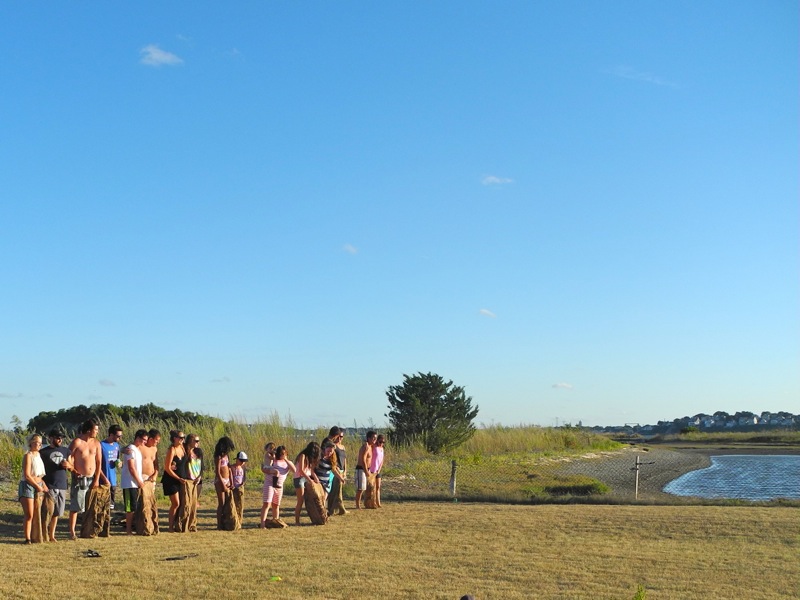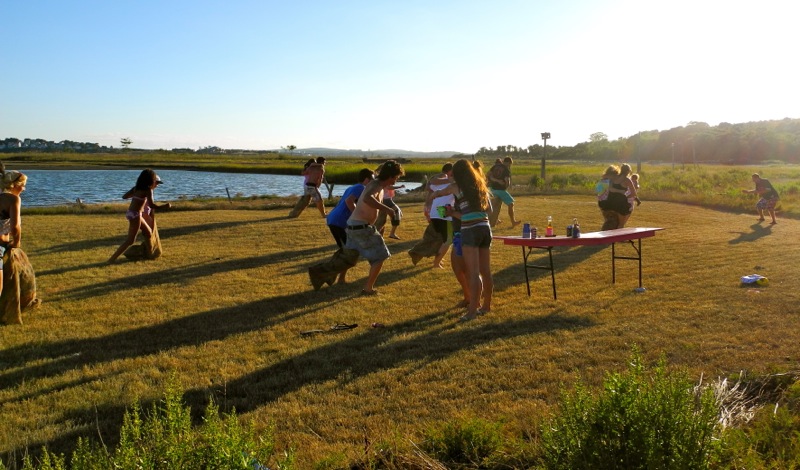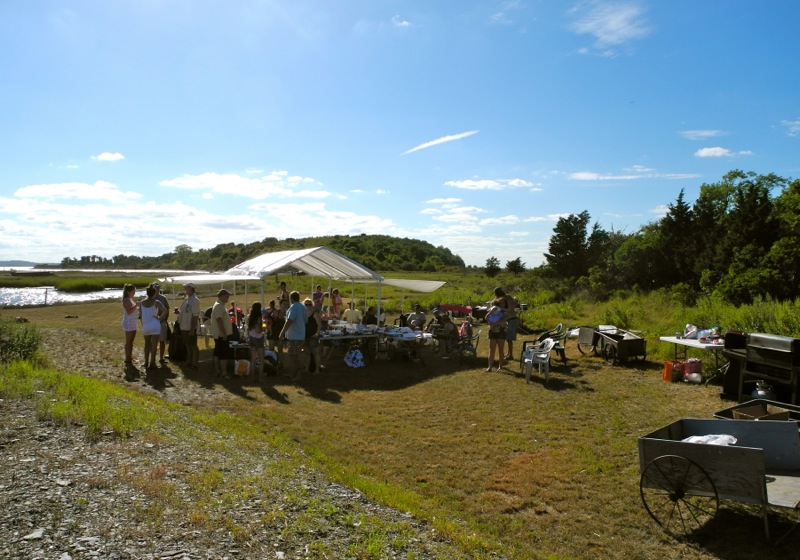 The early days on Peddock's will always be fondly remembered. We were a close-knit group of villagers who shared a love for the ocean. It was a simple lifestyle, much the way it is to this day. My dad was the one who introduced us to the Boston Harbor Islands and my mom and us kids were more than happy to go along for the ride. We grew up on a peninsular, took swimming lessons, had a boat and knew no other way. When my dad moved to California, we were introduced to a new coast. It's been an amazing journey thus far. I'm grateful for it all and loving every moment connecting back to the coastal shores I grew up on.
Gathering childhood memories in reality is just a little chunk of time in the big picture. So until I get writing more, special pictures of the past and present will bring me much joy when thinking about 2014 on Peddocks Island. If only I could sit in one place long enough…
Enjoy your days and all that fills them.
All images and text © Robin MacDonald-Foley