I revisited a stone sculpture earlier this month that I'd been working on last summer. It was placed in storage over winter when the time came to close shop in my outdoor studio. I've had difficulty tolerating cold temps, especially dealing with neuritis from my arm injury a few years ago. Figuring there were plenty of other projects to sort out over winter–working on sculpture outside was not one of them. The piece was left somewhat forgotten. Now everything feels right because summer is here and it's very green!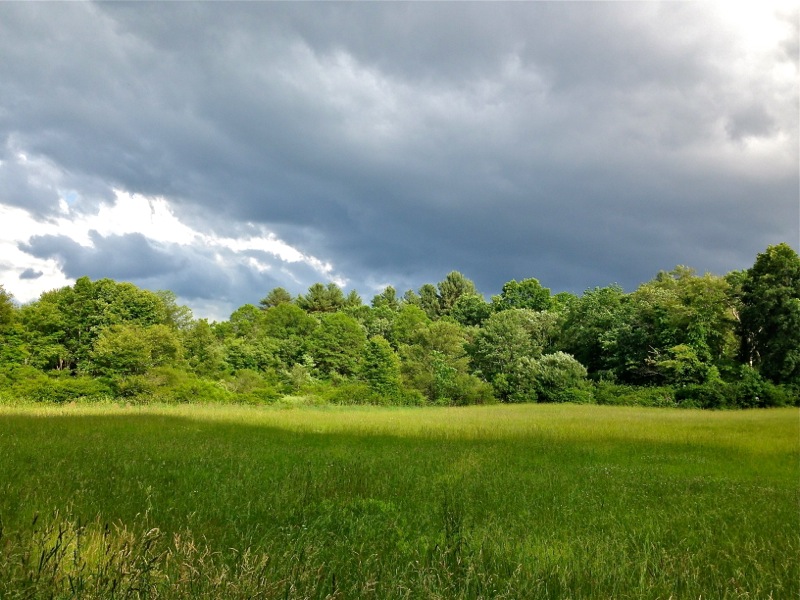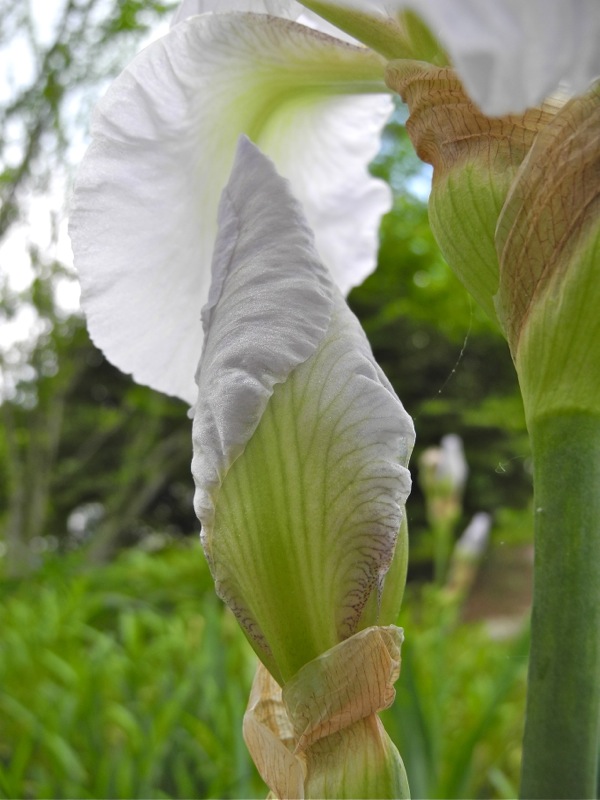 June brought the arrival of warm temps, iris in bloom, and the anticipation of seeing my carving again. Upon first view, I decided to leave the stone alone (again) realizing something felt off about the piece. The sculpture was actually three quarters complete from the previous season and would have been nice to finish, but I'm better minded when I let things go.
My daily routine continued while the stone sat. One cannot force art I thought, besides I've plenty of other mediums to create with in the meanwhile. "My little green carving will just have to live in stone limbo for now. What to do?" After two weeks of conceptually formulating ideas that felt solid–I was anxious to begin work. Patience is a useful tool, a much needed quality for a stone carver. Small steps ahead in preparation of many hours, days, weeks of work for one small stone!
"I prefer to be out in the air where the studio is all around me; here my mind will be clear. I'll search for the road less traveled and my work will flow."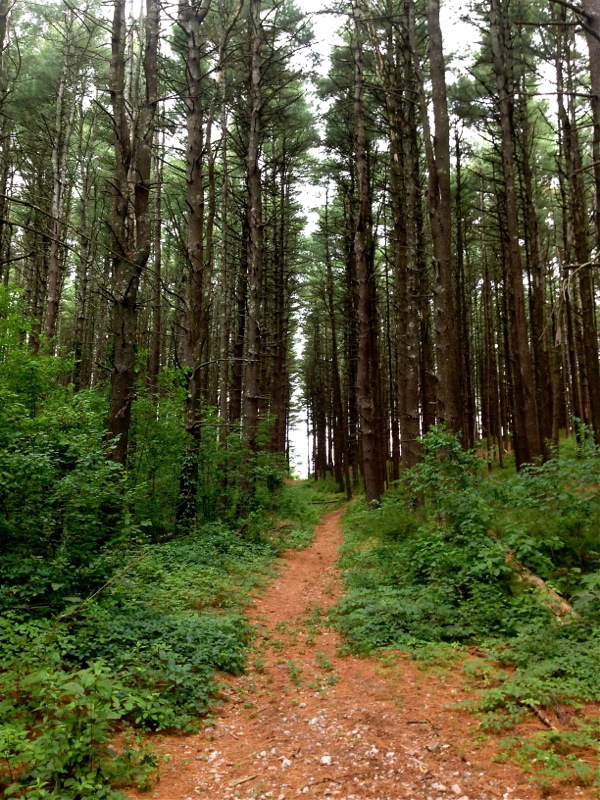 Sculptural thoughts continued to shift back and forth; mostly to earlier visions about the use of materials and working with hand tools. Imaginations run free when we are away from our norm. I do my best thinking when I'm riding my bike and observing life around me. In my mind, the emerald stone already seemed much closer to fruition. I was ready to begin anew.
With tool in hand, I contemplated the fate of my carving, then took one swift blow with the hammer and off flew a chunk. My approach was risky, but an immediate sense of relief confirmed my gut instinct was correct. It needed a radical change. My commitment has been steady now. The metal files are getting finer, the polishing grits ready, and I couldn't be happier with how the little emerald colored stone is shaping up. And green is really a wonderful color!
Taking risks in art is almost necessary. When you do, work pushes forward and ideas materialize. New approaches and techniques are all part of growth. "Don't be afraid to make mistakes, I remind my students." They enjoy painting; using colors and shapes in imaginative ways, learning new things and having fun in the process. I've been with this great group of adults over a year now. They are truly a joy to be with. Last class I asked them to write one or two lines about what art means to them. Most said… I love art! We are currently working toward having our first art exhibit. Excitement is in the air!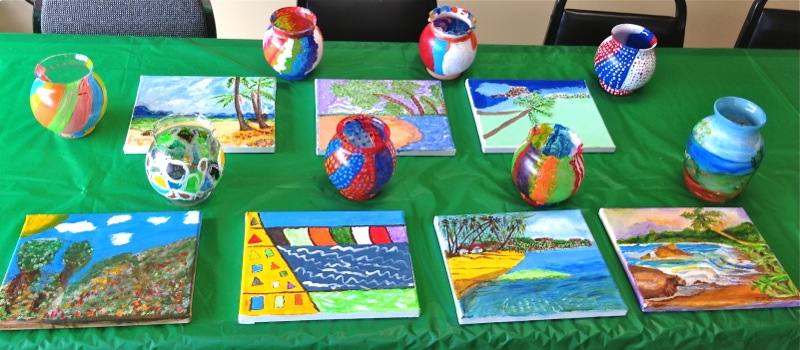 Dreamscapes ~ student work in progress
'till the next time ~
All images and text © Robin MacDonald-Foley