Updates finally…
September went by in a whirlwind. Art and bicycles came to the forefront and I've been loving every minute of it. Barring any unforeseen impediments in my near future, intentions are to keep this all rolling right up to the Christmas holiday. We have also been blessed with the best weather. It is a superb time to be in New England.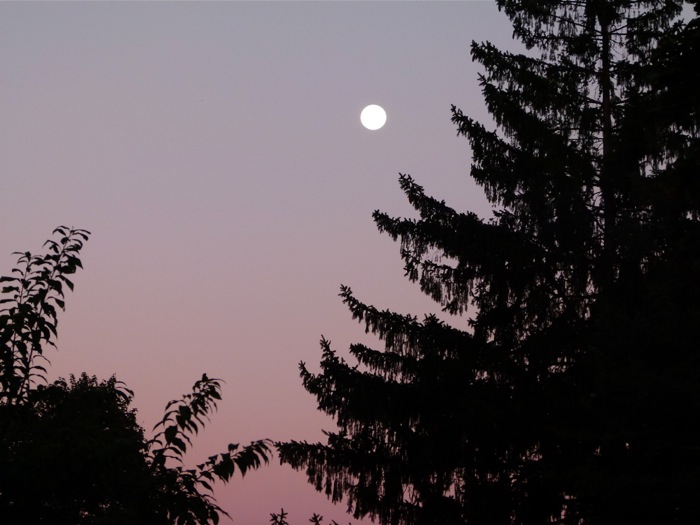 When the harvest moon came into view from my home on Thursday September 19th, I remembered this same moon from last year, and how much of a turning point in my life those days became.
With acceptance to the Richard Cabe Art Residency in Salida, Colorado, the challenge of creating sculpture, which had escaped me for a while, renewed the meaning of being an artist for me.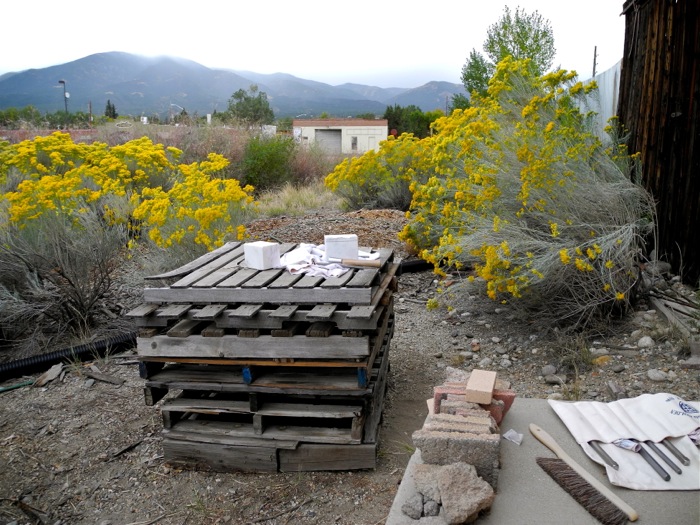 Pondering these thoughts, my hope was to simply have the strength to pull it off. Complicating life for a while were injuries, surgeries and overload of every kind, leaving me feeling like I was on some kind of twisted trail going round and round.
Yet once at residency, marveling over the gorgeous mountains ranges on all sides, I slid my tools out one by one, noting how perfect they felt in my hand, the hand that could not do anything for the longest time. Pacing each day, the rhythmic sound of hammer and chisel became music to my ears. Sensations awakened, bring the realization that I was in my element. And the good folks in town at Absolute Bikes, hooked me up with a mountain bike for the duration. All signs of good things to come…
September 2013. Carving all summer at home in a make-shift studio out in the open air feels so right to me. Connecting to nature wherever I am is an important part of my process as in artist. Precariously painting from the side of a mountain or hauling stone out of a mining site, I must feel connected to my space. Adventure and excitement is all part of it, and most importantly–awakening the spirit of the piece means settling into art mode.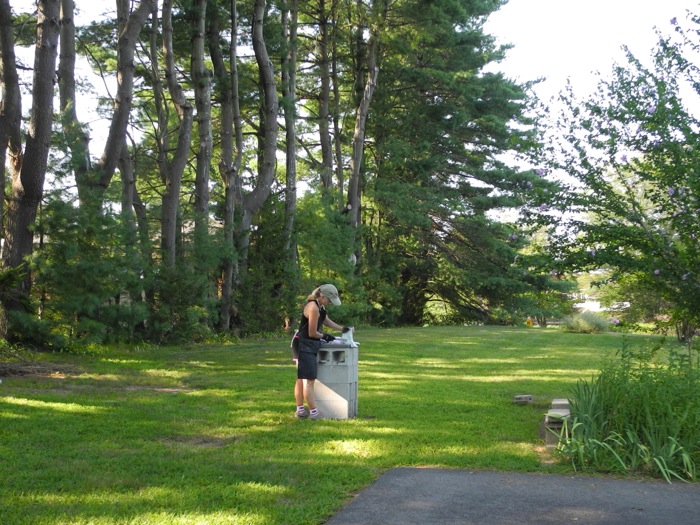 Two exhibitions took place this month where my art was chosen for national and international galleries. It's exciting fuel for energy as I continue on with my current work.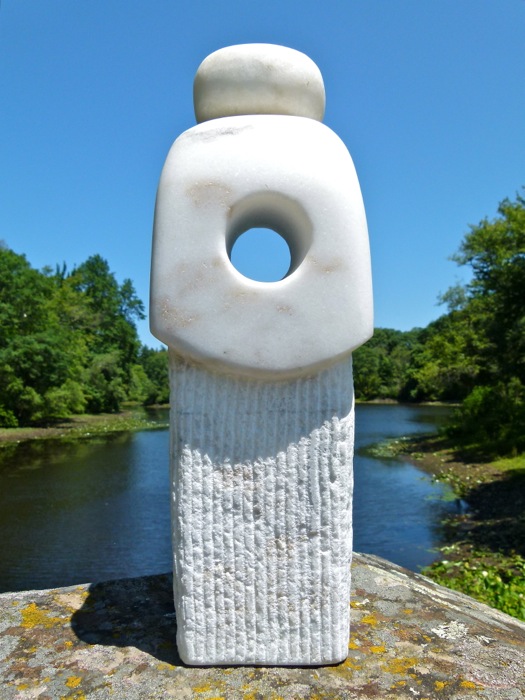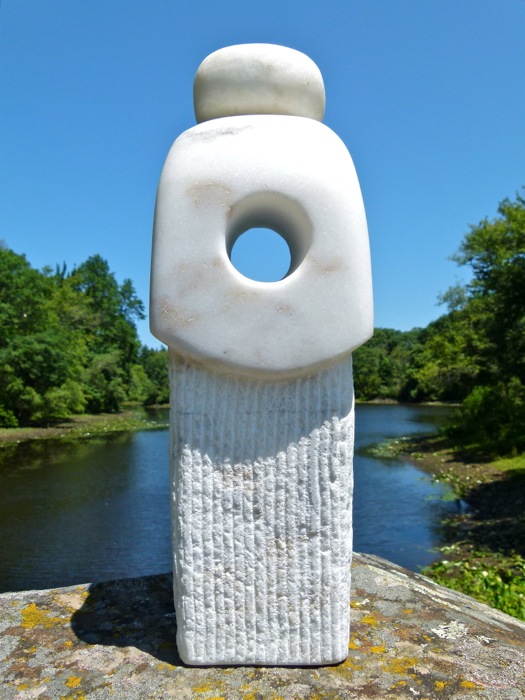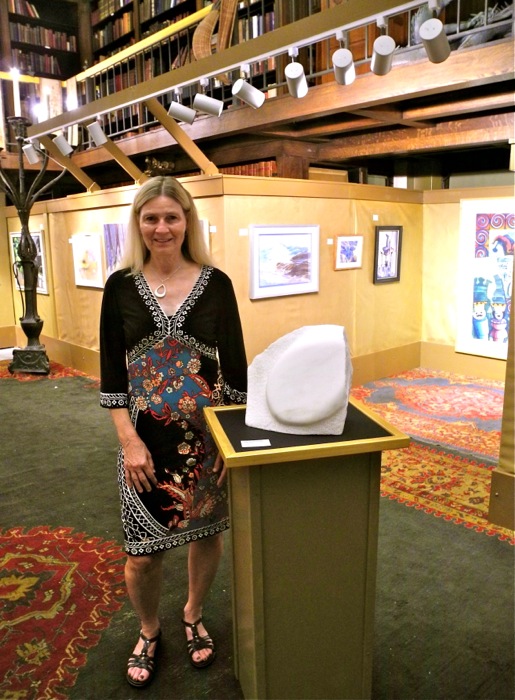 A Light Within atManhattan Arts International, and Frontal 2 at Blanche Ames National.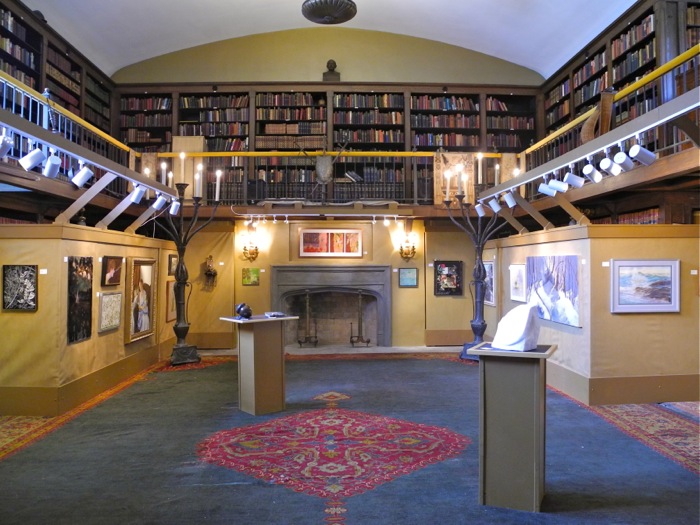 The shows:  Art that Lifts our Spirits, Manhattan Arts International, New York, NY, online juried exhibition, where I'm among the Winners of Awards of Excellence. More locally, The 11th Annual Blanche Ames National Art Exhibition, North Easton, Mass.  A beautiful reception took place in the lavish Ames Estate in Borderland State Park where they presented a wonderful space for the work in the vintage library room. Check out Friends of Borderland. I'm fortunate as Borderland is only a short bike ride away.
On the bike front I have my first three races of the cyclocross season under my belt. I'm having fun doing this and love to ride my bike. And it's not about results these days, although I still try to be competitive even with my back of the pack start position. I truly enjoy the people in this sport and each event has it's own flavor. The Gran Prix of Gloucester (Sept 28 & 29th) just concluded and I competed both days. This weekend (Oct 5 & 6) is the Providence Cyclo-Cross Festival. These races bring the biggest names to town and are considered to be part of  "Holy Week–New England Nationals." I'll be spectating for the latter but have more races that I'll be doing so stay tuned. I'm just pleased to be here doing what I do. Period.
Great Brewers Gran Prix of Gloucester. A beautiful event with a waterfront view!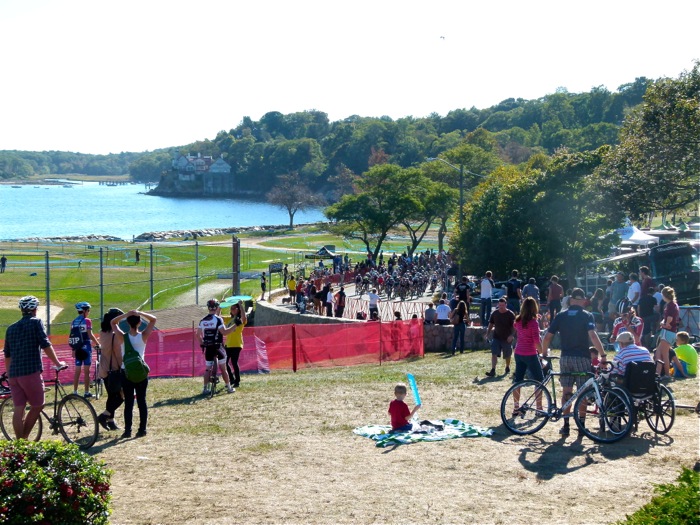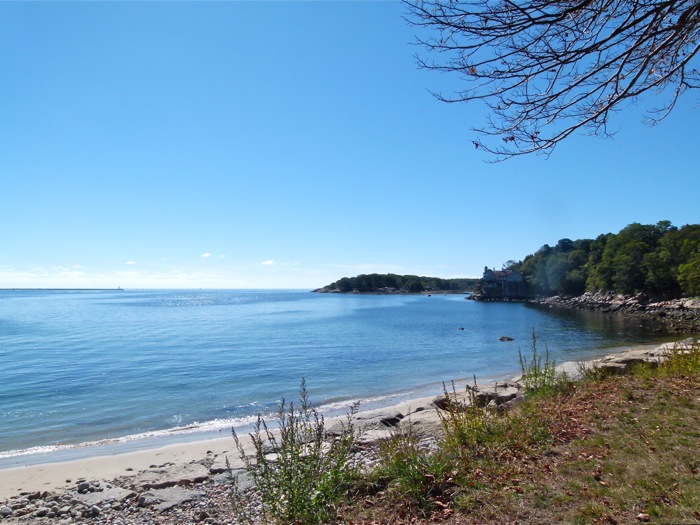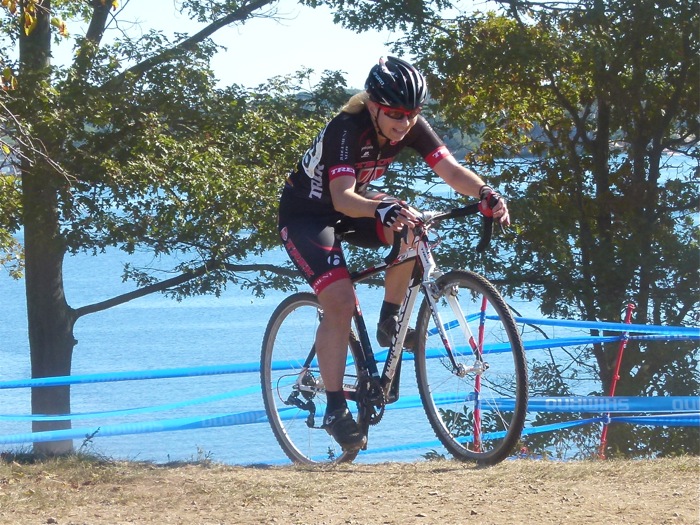 Now go have fun and follow your passions–whatever they may be!
Time to roll out…'till the next time.
All images and text © Robin MacDonald-Foley