July has been a full month for me, both at home and on the road. I randomly timed a lot of things to perfection on my SoCal visit, including island adventures with my brother, time with friends, bikes, and being in Ventura for the annual ArtWalk. This has always been an extraordinary two day event and I was especially happy to be with my good friend Rose, who introduced me to the galleries in the area when I first lived here. We were members showing at the Union Gallery when it was down on the Promenade end of California Street, right on the Pacific. Opening receptions were very special there. Amazing art, views of  Ventura Pier with ocean breeze,  nightlife, people watching, music, and that salty air I so miss. Here I could have all those experiences at once.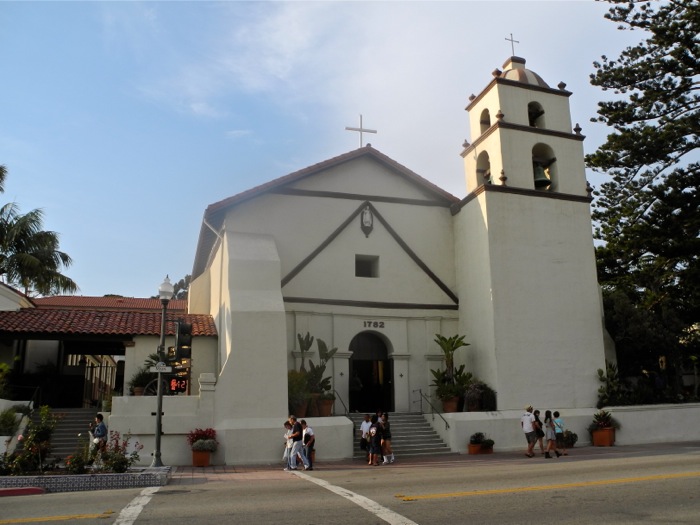 San Buenaventura Mission, founded 1782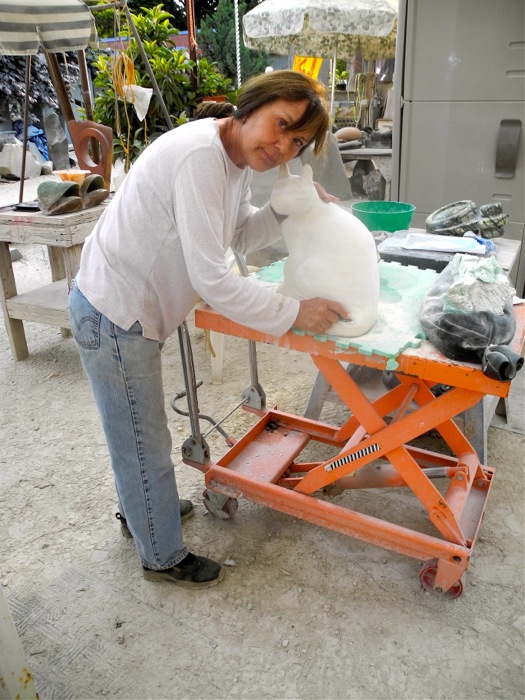 Joanne Duby, Art City Sculptor
July 20, ArtWalk: We picked Saturday, day 1, to walk about the city taking in as many venues as possible. There were 36 listed with some of the bigger spaces hosting so many artists one could spend a whole day in just one of them. The weather was beautiful so we planned to cover a lot. Most interesting were the POD containers, donated by POD Moving & Storage, dispersed to seven locations, serving as mini galleries. It was a brilliant idea and proved a perfect size for an artist to show with plenty of light and walk-in intimate space. Really loved the concept and variety of media. I put my life in a POD once, covering 3,000 miles–how cool to see them decorated and full of art! The weekend held many events, including multiple stages for music, dance, demonstrations, and endless galleries both indoor and out.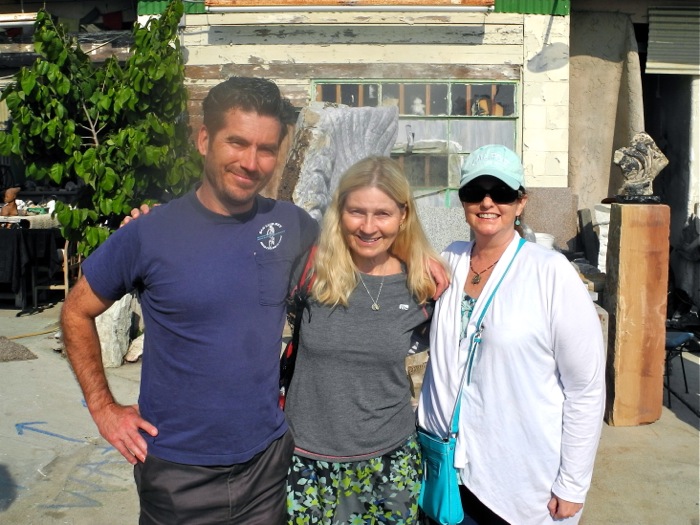 We met up with friends, Rick and Liz, at the festive Stoneworks Studios & Gallery. The large outdoor garden space was bustling and music filled the air. Good times. We then moved on to Bell Arts Factory, a great building with so much to see here as well. Final stop was to Art City on Dubbers Street, a stone carvers paradise. I felt at home here among sculptors, whose  stone filled every nook and cranny of this open air studio yard. Gorgeous stuff! In the spirit of art this was all I was hoping for…and more. Before Rose and I left, one of the carvers, Joanne Duby, gave me a beautiful piece of emerald soapstone. Wow!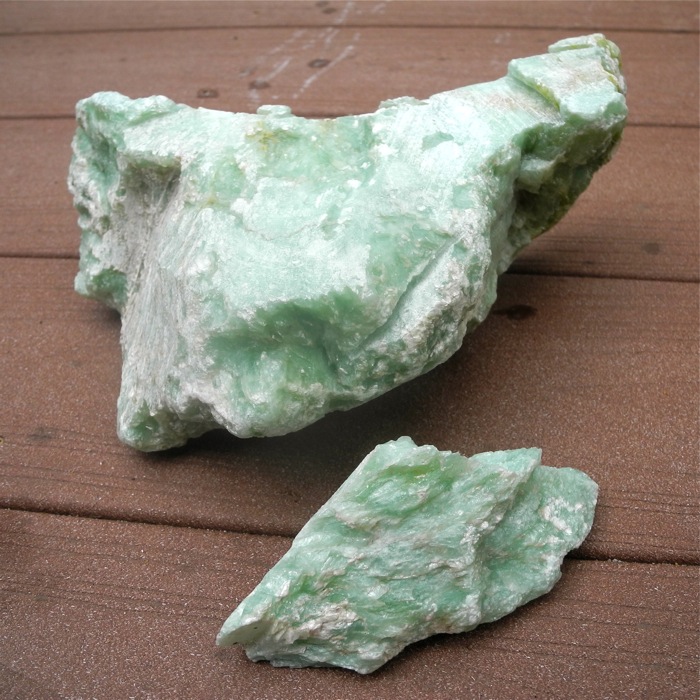 I packed it in my carry-on heading east. Of course TSA made me dump the contents of my bag  to see what the "black object" was. I told them it was a sculpture and needed to be wrapped just right. I was worried about the extra weight of the stone so I shipped a bunch of other stuff (clothes, shoes, books) just to take this piece with me. I even got the "pat down", but once through security I took it easy… Whew, all that was needed was a final push of my bag up to the overhead storage on the plane and I was home free. Well, I did made it safely home on a great flight with the  pretty little emerald stone. I've nothing but happy thoughts of ArtWalk and friends. I'm excited to carve it and will post that pic when I do.
Stay tuned for my next blog…soon. Santa Cruz Island, backcountry camping with my brother, fun with  friends, and a surprise visit to Anacapa Island where western gull mating season was upon us. Yeah Cali home.
'til then,
thanks for reading…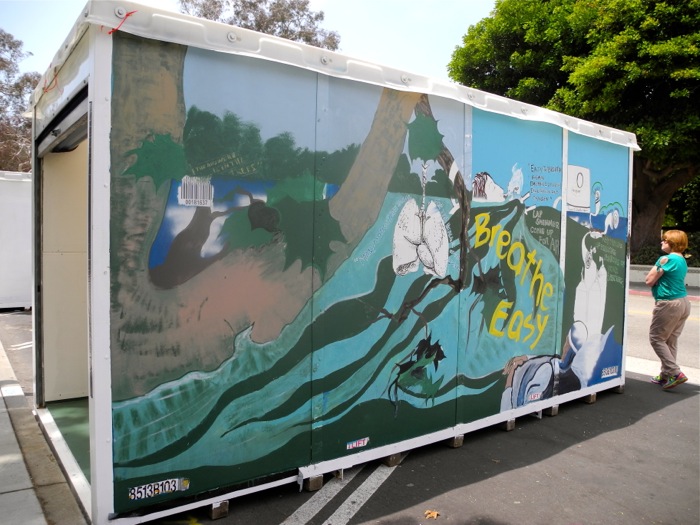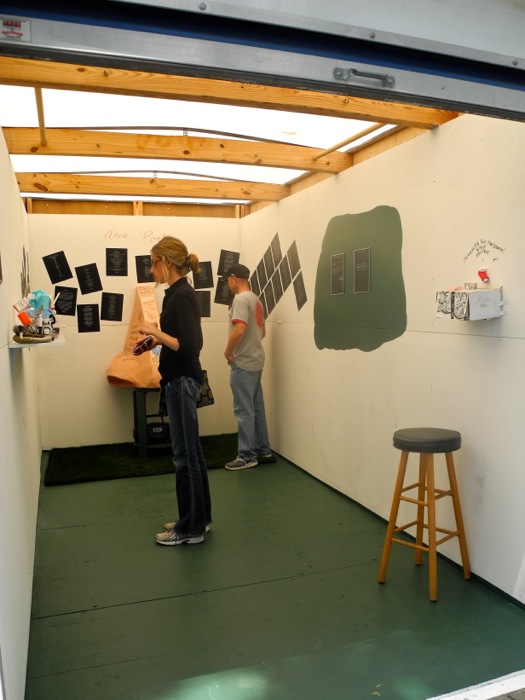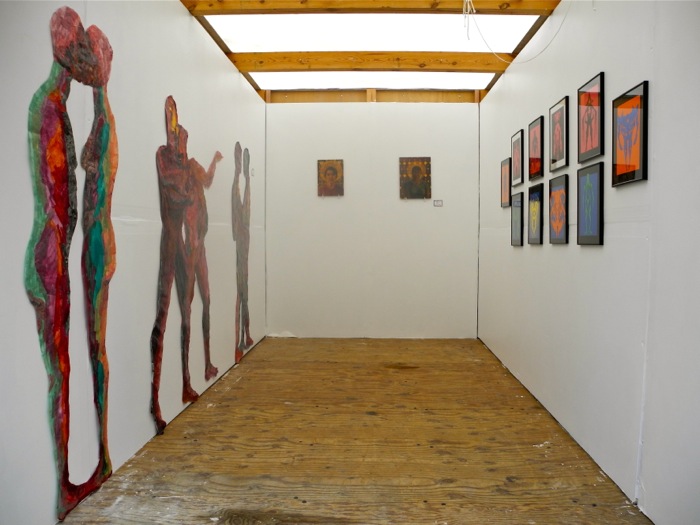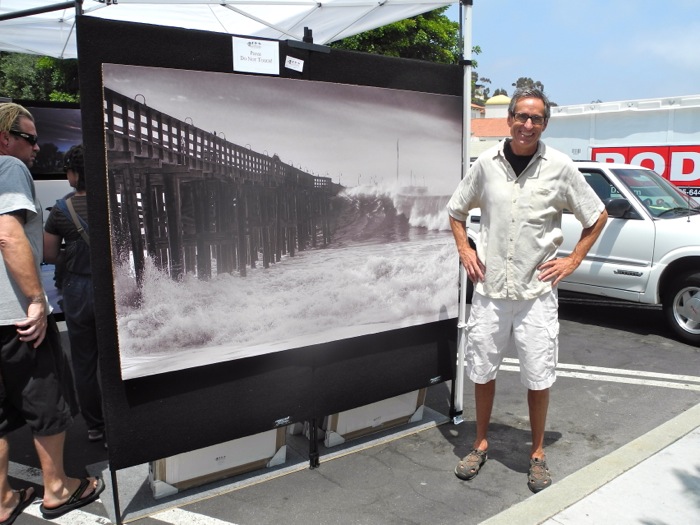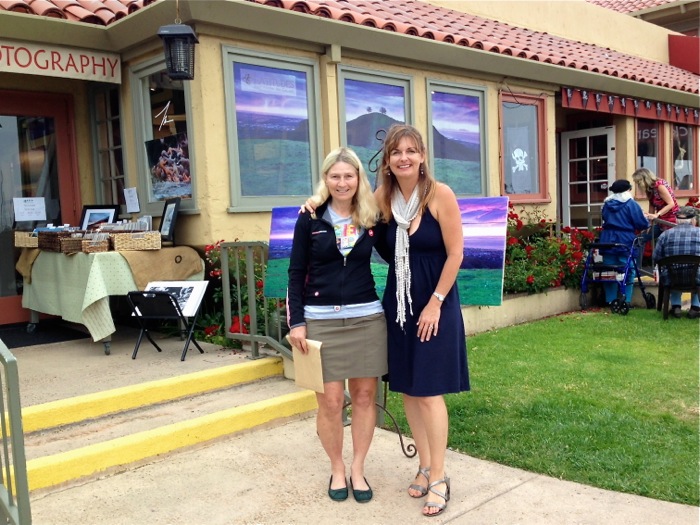 Meeting up with photographer Stephanie Hogue, Latitudes Fine Art Gallery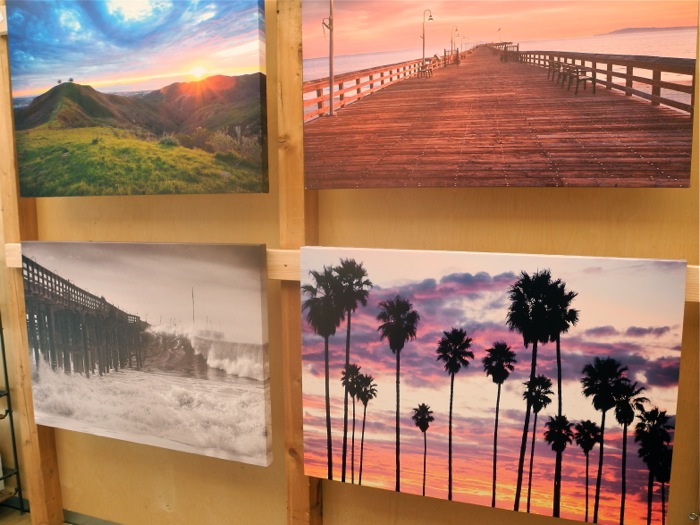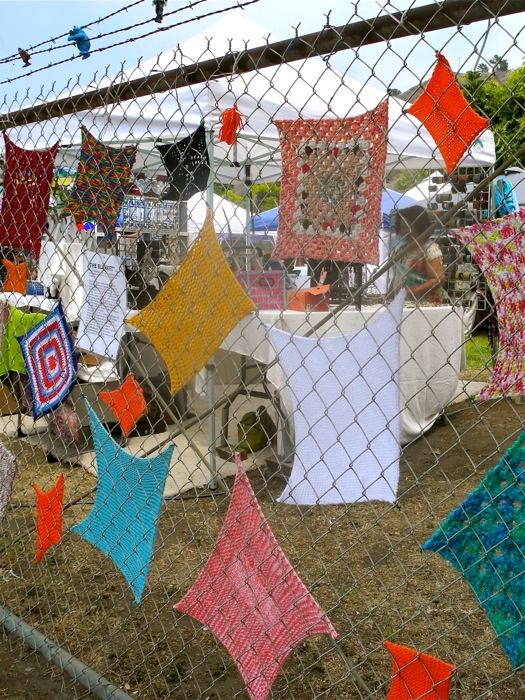 The Care Squares project, Entering Stoneworks Studios & Gallery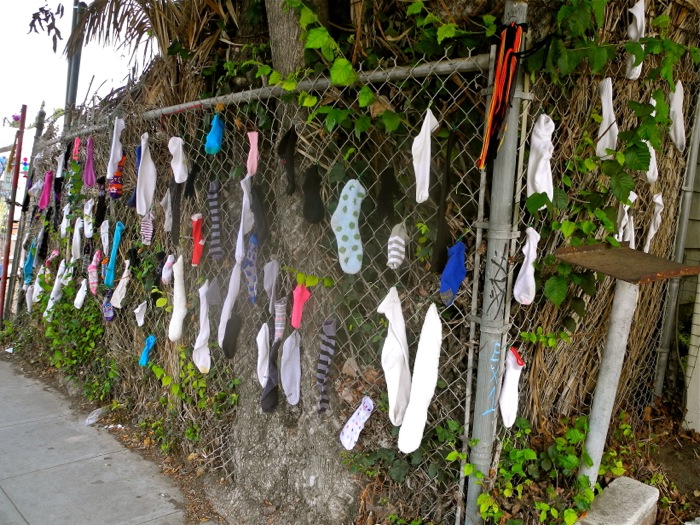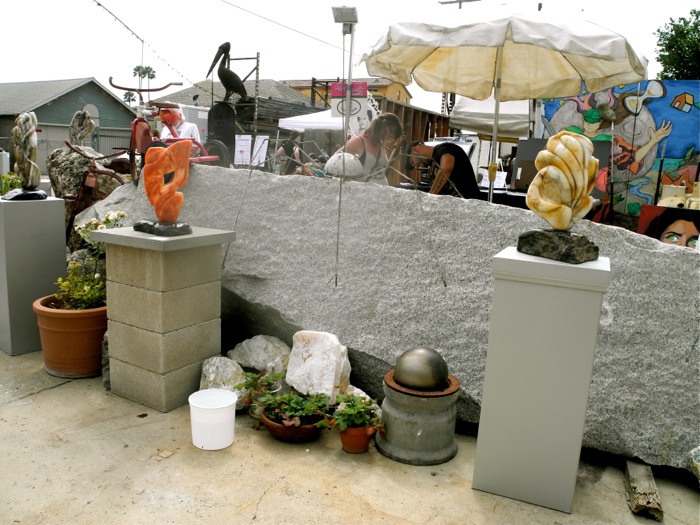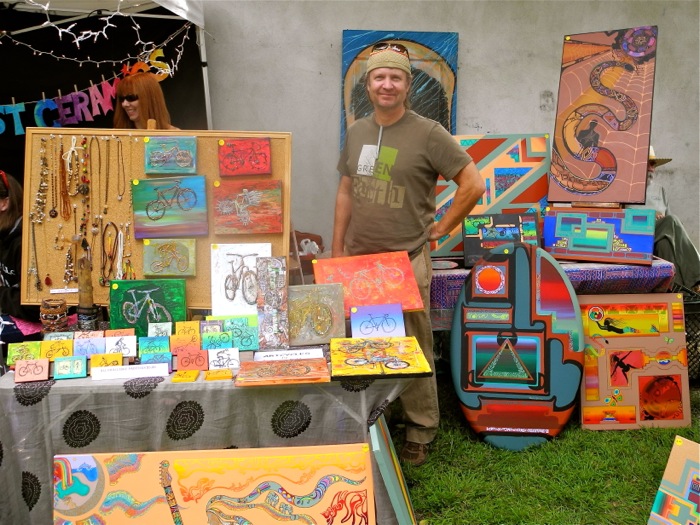 Cool bike art!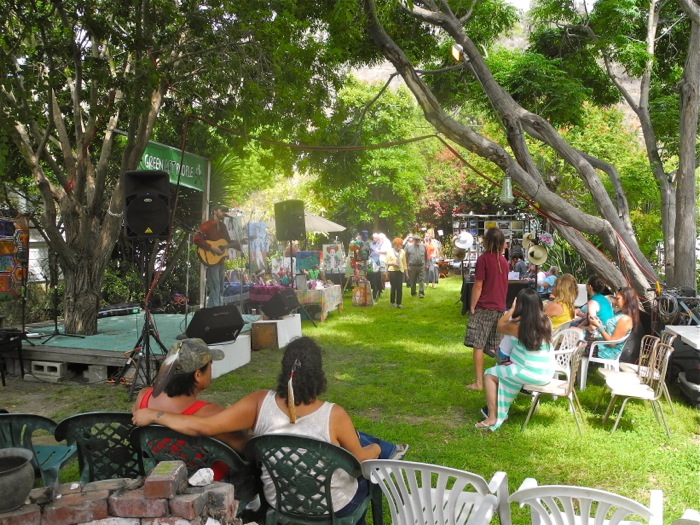 Great entertainment, food, and tons of art!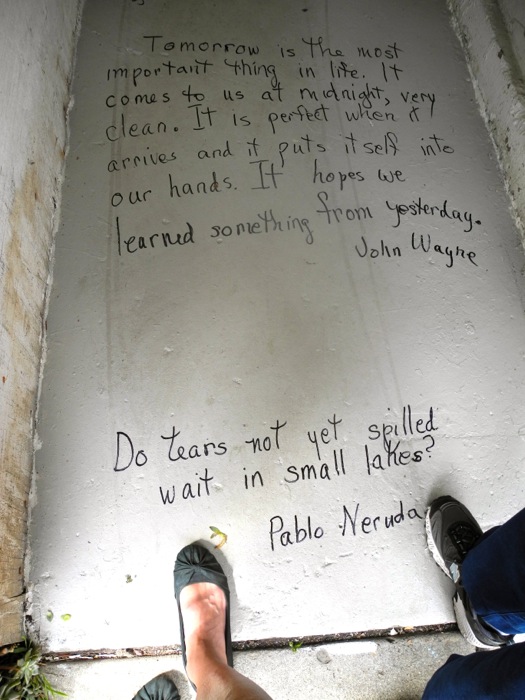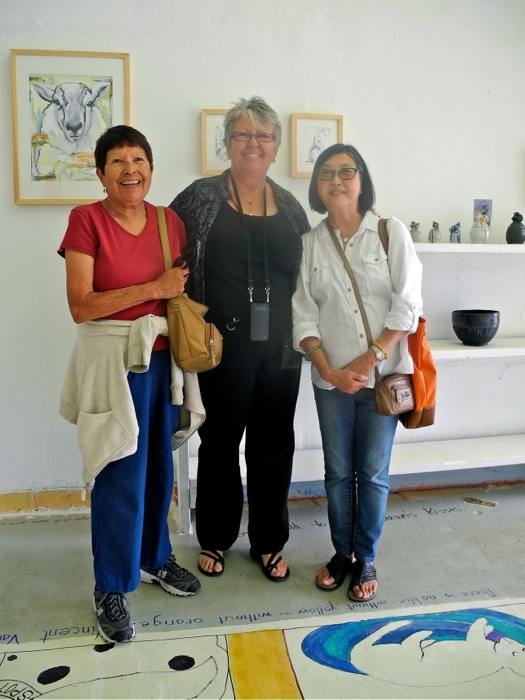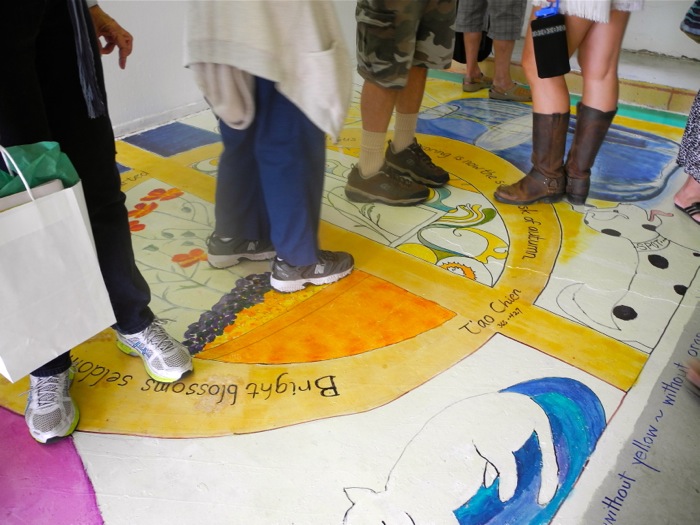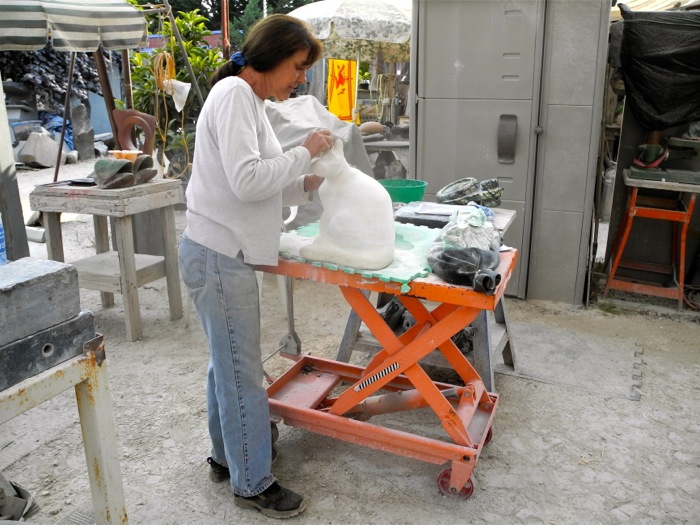 Art City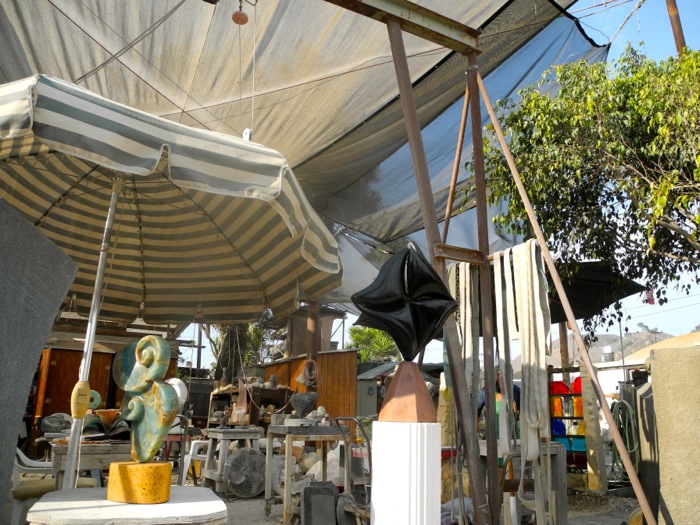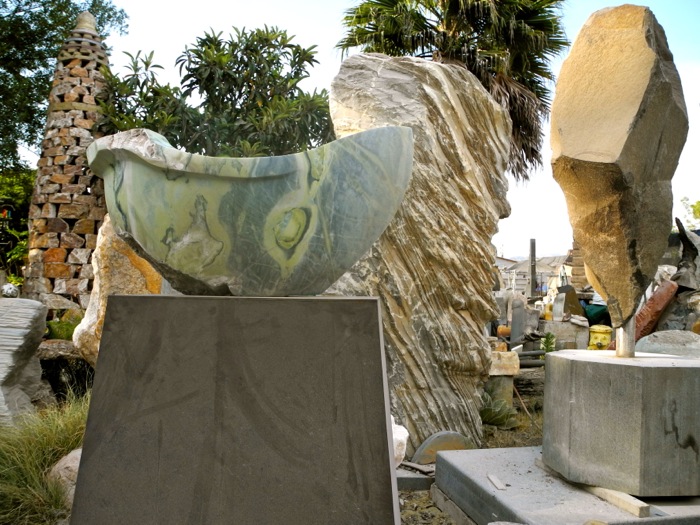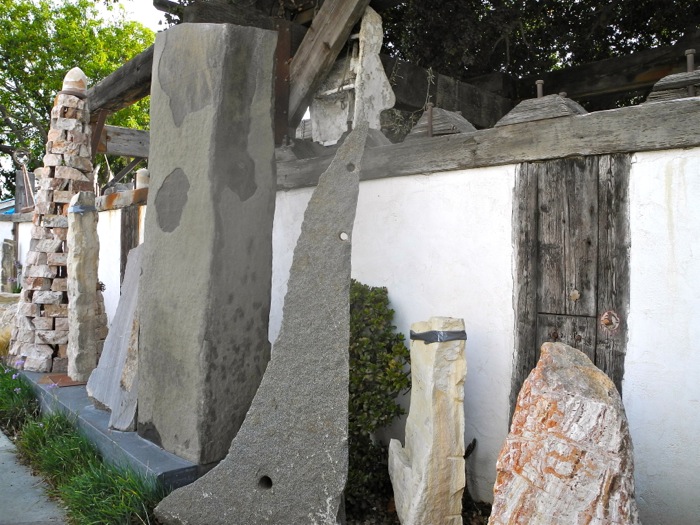 All images and text © Robin MacDonald-Foley