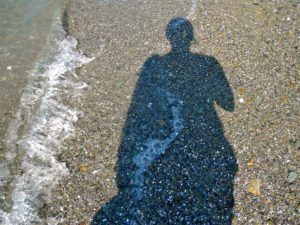 On island ~ Connecting to the natural environment is part of my art process. I'm inspired by the rhythms of nature, from close and distal views–endless shapes, texture, and colors along my path. My sketch pad and camera come along each visit where I note the quality of day and the sensations of being oceanside–my home away from home. I like being alone on island. The sights and sounds are meditative. I'm at peace here.
---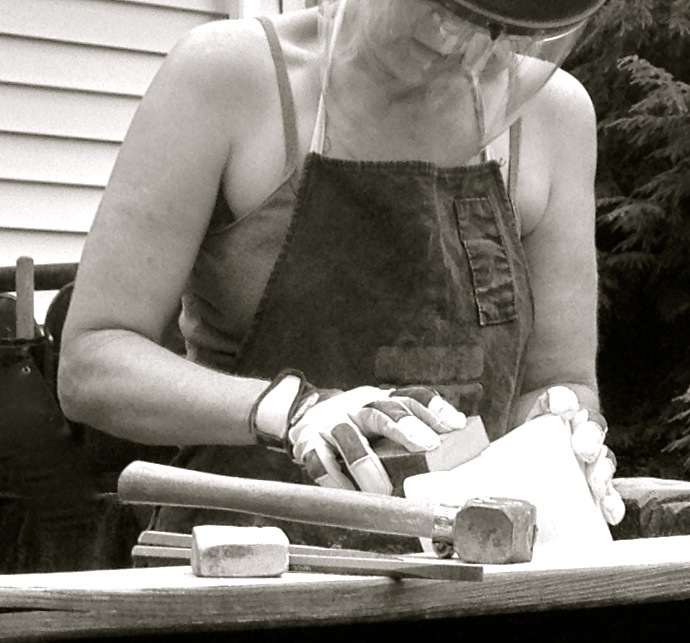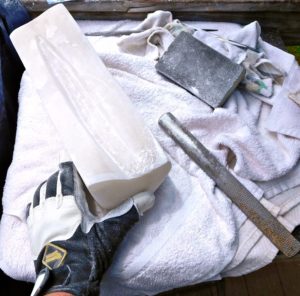 Hand carved work in progress—Japanese white boulder alabaster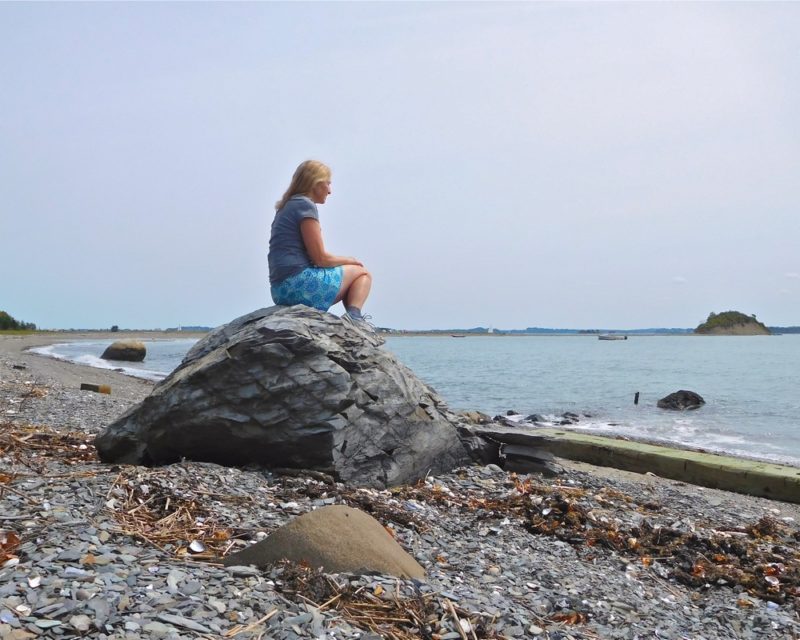 Self-portrait at family cottage, West Head, Peddocks, Island.
Until the next time ~
xo Robin